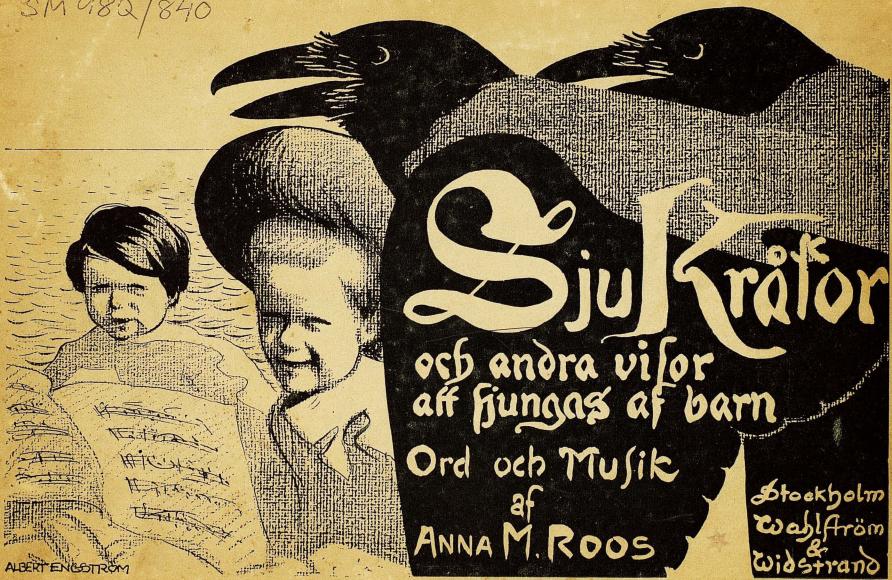 Ill. ALBERT ENGSTRÖM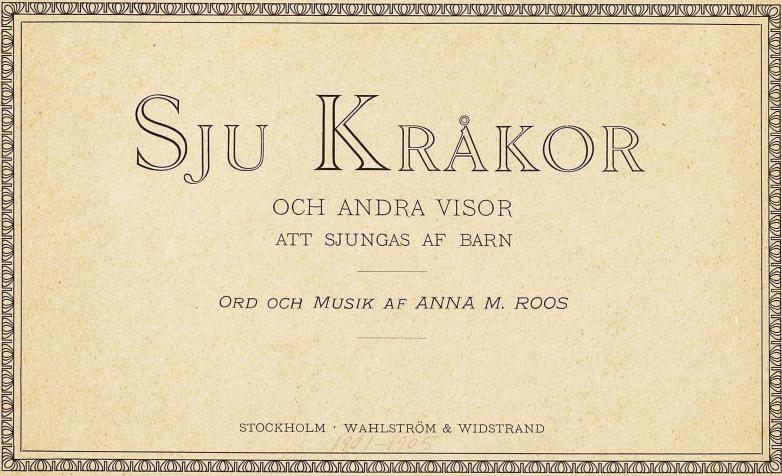 Sju Kråkor
och andra visor
att sjungas af barn
——
Ord och Musik af ANNA M. ROOS
——
stockholm * wahlström & widstrand
---
Förord till den elektroniska utgåvan
Dessa visor av Anna Maria Roos (1862-1938) i ett omslag illustrerat av Albert Engström (1869-1940) har digitaliserats av Kungliga Biblioteket i Stockholm och anpassats till Projekt Runeberg i juli 2016 av Ralph E.
Dess visor kan även läsas hos Litteraturbanken.

This volume was scanned by Kungl. biblioteket, Sweden's national library, from where the scanned images were copied to Project Runeberg. We very much appreciate that they have made this possible and want to encourage other digital library projects to follow their example. Read more about Project Runeberg's image sources.

---
The above contents can be inspected in scanned images: omslag, omslag, blank, blank, titelsida, blank, innehåll, blank, blank, blank, blank, omslag, omslag

---
Korrstapel / Proof bar for this volume


Innehåll / Table of Contents

Titel och innehåll - omslag, omslag, blank, blank, titelsida, blank, innehåll, blank, blank, blank, blank, omslag, omslag
Sju kråkor - 4, 5
En kinesisk prinsessa - 6, 7
Putte i pussen - 8, 9
Tomtens sko - 10, 11
Under lindarnas sus - 12, 13
Lyckans land - 14, 15, 16
Små soldater - 17, 18
Slottet på berget - 19, 20
Gräshoppans visa - 21
Tre lustiga riddare - 22, 23, 24

---
Project Runeberg, Sun Nov 13 12:27:47 2016 (www-data) (diff) (history) (download) Next >>
http://runeberg.org/amr7krakor/