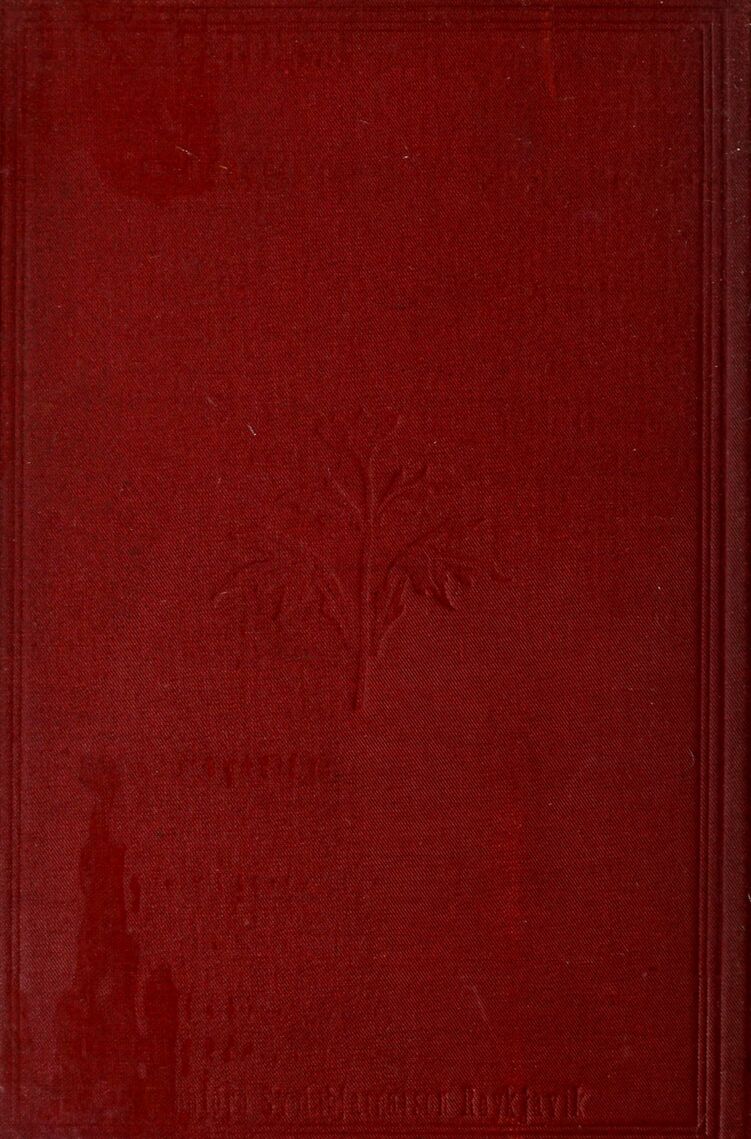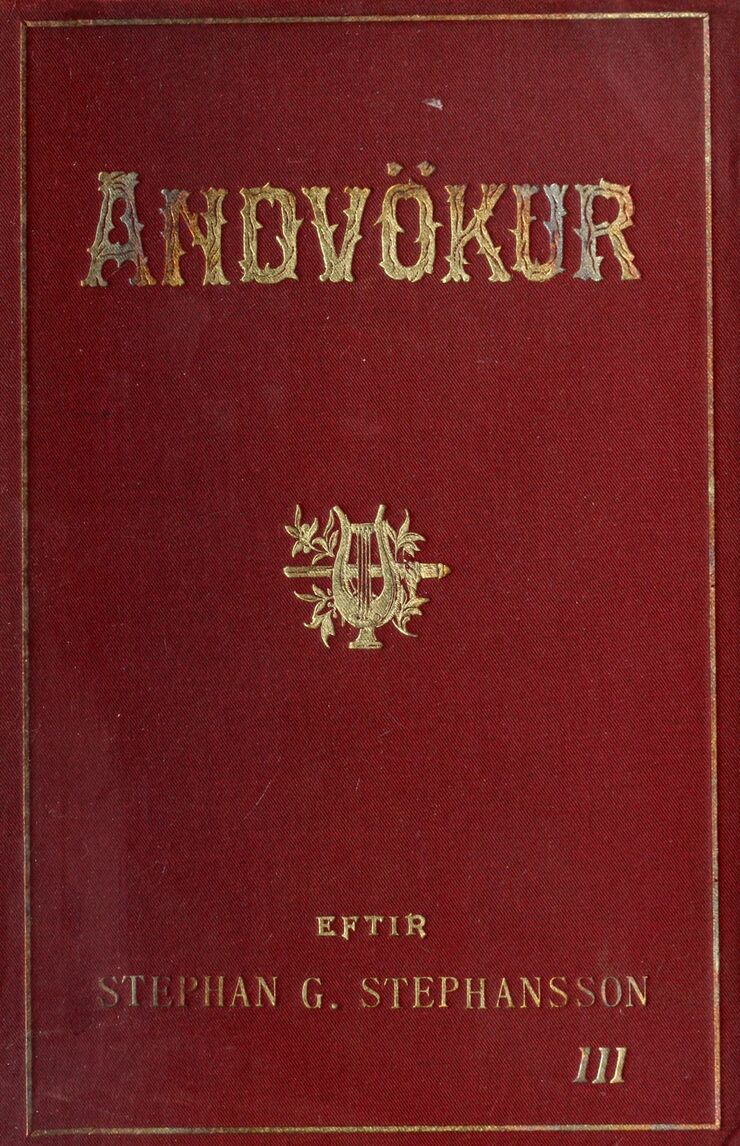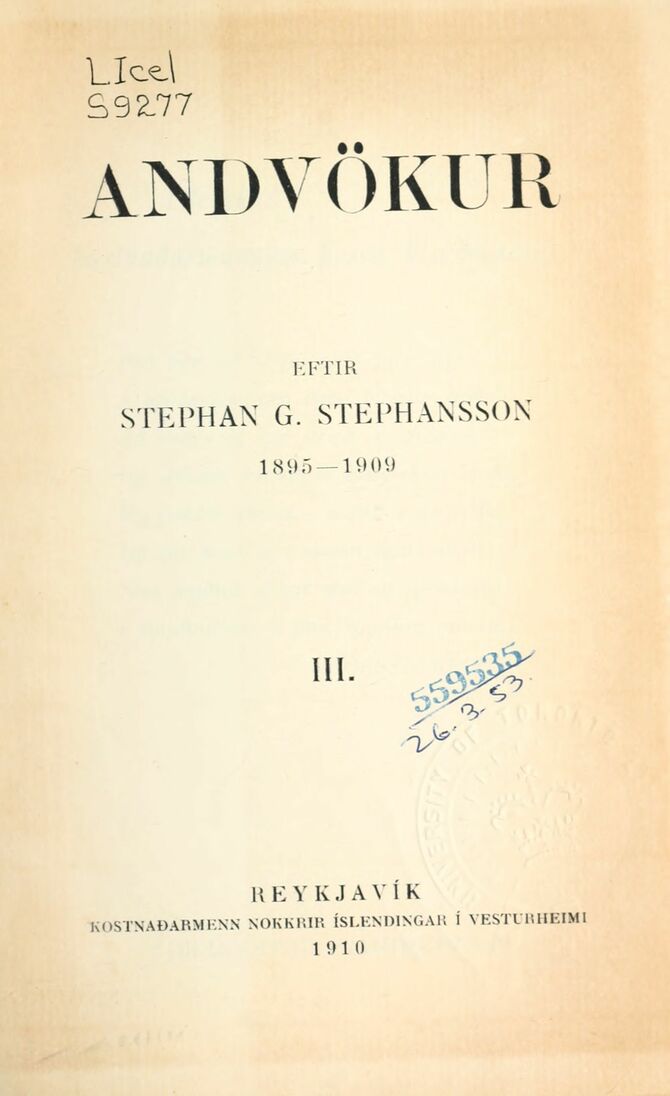 ANDVÖKUR
EFTIR
STEPHAN G. STEPHANSSON.
1895 — 1909
III.
REYKJAVÍK
KOSTNAÐARMENN NOKKRIR ÍSLENDINGAR í VESTURHEIMI
1910
---
PRENTSMIÐJAN GUTENBERG
---
Preface to the electronic edition
This the third volume of the collection Andvökur eftir Stephan G. Stephansson.
Read more in the preface for the whole work!
This work can be read as a book in colour at the Internet Archive.

This volume was scanned by the University of Toronto and made available by the Internet Archive, from where the scanned images were copied to Project Runeberg. We very much appreciate that they have made this possible and want to encourage other digital library projects to follow their example. Read more about Project Runeberg's image sources.

---
Korrstapel / Proof bar for this volume


Table of Contents

Titel och innehåll
Sidor ... - Omslag, blank, blank, blank, Titel, Trykk, 3, blank, 5, 6, 7, blank, 9, blank, 11, blank, 13, 14, 15, 16, 17, 18, 19, 20, 21, 22, 23, 24, 25, 26, 27, 28, 29, 30, 31, 32, 33, 34, 35, 36, 37, 38, 39, 40, 41, 42, 43, 44, 45, 46, 47, 48, 49, 50, 51, 52, 53, 54, 55, 56, 57, 58, 59, 60, 61, 62, 63, 64, 65, 66, 67, 68, 69, 70, 71, 72, 73, 74, 75, 76, 77, 78, 79, 80, 81, 82, 83, 84, 85, 86, 87, 88, 89, 90, 91, 92, 93, 94, 95, 96, 97, 98, 99, 100, 101, 102, 103, 104, 105, 106, 107, 108, 109, 110, 111, 112, 113, blank, 115, blank, 117, 118, 119, 120, 121, 122, 123, 124, 125, 126, 127, 128, 129, 130, 131, 132, 133, 134, 135, 136, 137, 138, 139, 140, 141, 142, 143, blank, 145, blank, 147, 148, 149, 150, 151, 152, 153, 154, 155, 156, 157, 158, 159, 160, 161, 162, 163, 164, 165, 166, 167, 168, 169, 170, 171, 172, 173, 174, 175, 176, 177, 178, 179, 180, 181, 182, 183, 184, 185, 186, 187, 188, 189, 190, 191, 192, 193, 194, 195, 196, 197, 198, 199, 200, 201, 202, 203, 204, 205, 206, 207, 208, 209, blank, 211, blank, 213, 214, 215, 216, 217, 218, 219, 220, 221, 222, 223, 224, 225, blank, 227, blank, 229, 230, 231, blank, 233, 234, 235, 236, 237, blank, 239, 240, blank, blank, Omslag, Omslag

---
Project Runeberg, Wed Oct 12 23:09:30 2016 (www-data) (diff) (history) (download) Next >>
http://runeberg.org/andvokur/3/