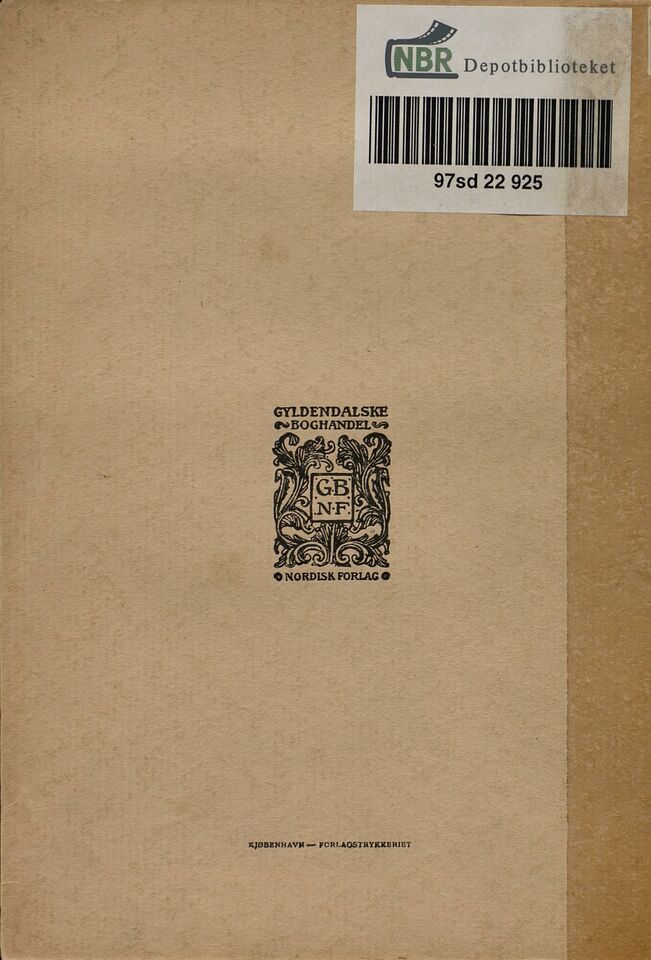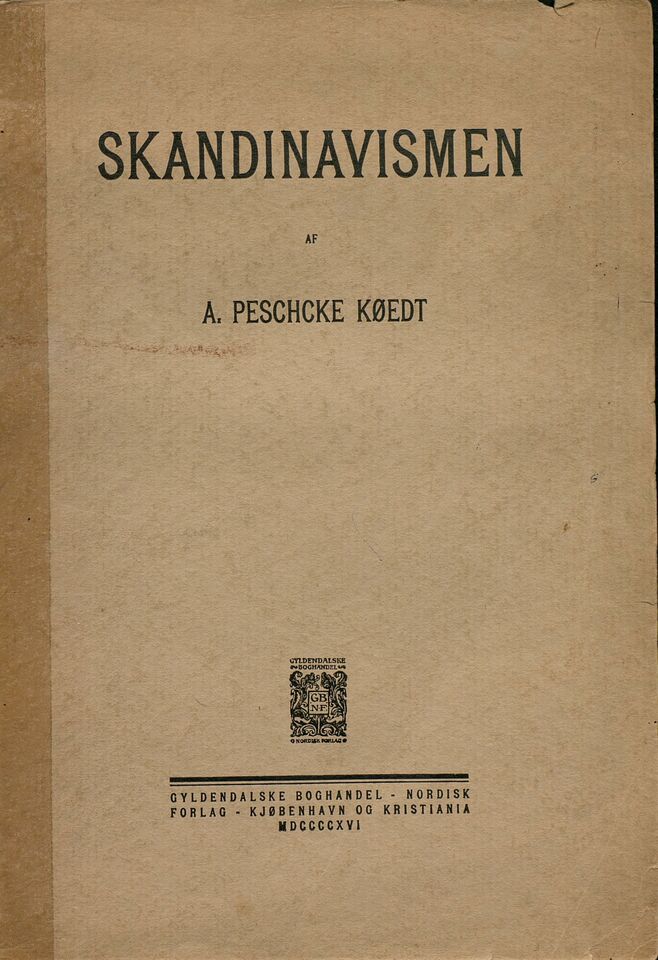 SKANDINAVISMEN
AF A. PESCHCKE KØEDT
GYLDENDALSKE BOGHANDEL - NORDISK FORLAG - KJØBENHAVN OG KRISTIANIA MDCCCCXVI
De efterfølgende Afsnit har med en enkelt Undtagelse været optagne i Tilskueren og udgives i Særtryk med Redaktionens Samtykke.
KJØBENHAVN — FORLAGSTRYKKERIET
---
Förord till den elektroniska utgåvan
Boken från 1916 av Andreas Peschcke Køedt (1845-1929) digitaliserades i april 2008 av norska Nasjonalbiblioteket, varifrån de scannade bilderna och OCR-texten i april 2015 kopierades till Projekt Runeberg för att kunna korrekturläsas.


This volume was scanned by the Norwegian National Library, from where the scanned images were copied to Project Runeberg. We very much appreciate that they have made this possible and want to encourage other digital library projects to follow their example. Read more about Project Runeberg's image sources.

---
The above contents can be inspected in scanned images: omslag, smutstitel, titelside, titelbladets bagside

---
Korrstapel / Proof bar for this volume


Indhold / Table of Contents

Titel og Indhold - omslag, smutstitel, titelside, titelbladets bagside
I - 5, 6
II - 6, 7, 8, 9, 10
III - 10, 11, 12, 13, 14, 15
IV - 16, 17, 18, 19, 20, 21, 22, 23
V - 23, 24
VI - 24, 25, 26, 27, 28, 29, 30, 31, 32
VII - 32, 33, 34, 35
VIII - 35, 36, 37, 38, 39
IX - 40, 41, 42, 43, 44, 45, 46
X - 46, 47, 48, 49
XI - 50, 51, 52
XII - 52, 53, 54, 55, 56, 57, 58, 59
XIII - 59, 60, 61, 62
XIV - 63, 64, 65, 66
XV - 67, 68, 69, 70

---
Project Runeberg, Tue Apr 14 07:24:44 2015 (www-data) (diff) (history) (download) Next >>
http://runeberg.org/apkskand/