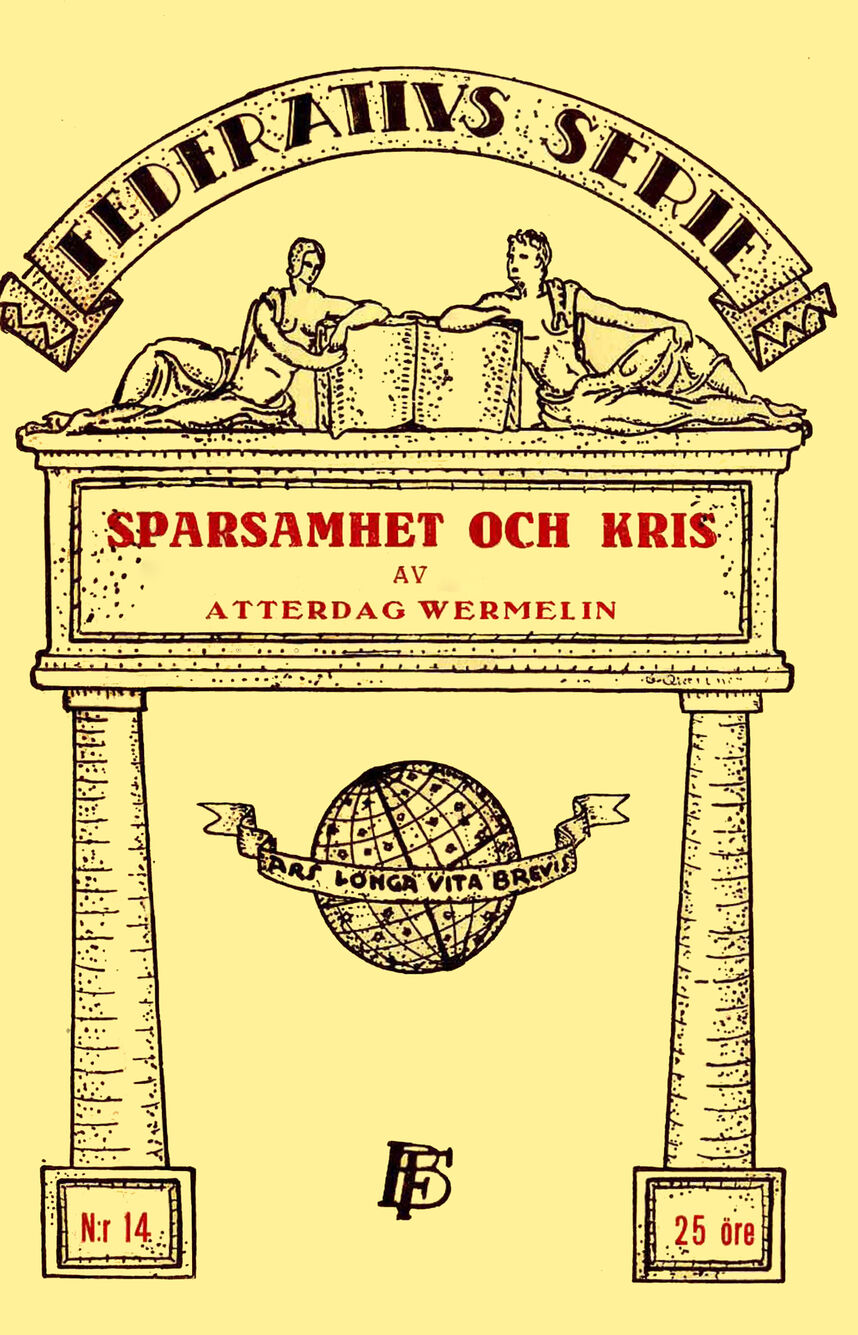 SPARSAMHET
OCH KRIS
KAN SPARSAMHET
RÄDDA PROLETARIATET?
AV
ATTERDAG WERMELIN
___ ___ ___
FEDERATIVS FÖRLAG - STOCKHOLM
---
Förord till den elektroniska utgåvan
Denna skrift utgavs första gången 1886. Författaren avled redan 1904. Den här scannade broschyren utgavs 1934, under dåvarande kris, med ett nyskrivet efterord.
Broschyren har scannats av SAC-Syndikalisterna och anpassats för Projekt Runeberg i augusti 2012

This volume was scanned by SAC - Syndikalisterna, a Swedish syndicalist trade union federation, from where the scanned images were copied to Project Runeberg. We very much appreciate that they have made this possible and want to encourage other digital library projects to follow their example. Read more about Project Runeberg's image sources.

---
The above contents can be inspected in scanned images: Omslag, Titelblad, Tryckning

---
Korrstapel / Proof bar for this volume


Innehåll / Table of Contents

Titel - Omslag, Titelblad, Tryckning
Sparsamhet och kris. - 3, 4, 5, 6, 7, 8, 9, 10, 11, 12, 13, 14, 15, 16, 17, 18
Några ord om författaren. - 19, 20, 21, 22, 23

---
Project Runeberg, Fri Sep 27 15:30:03 2013 (www-data) (diff) (history) (download) Next >>
http://runeberg.org/awksrp/