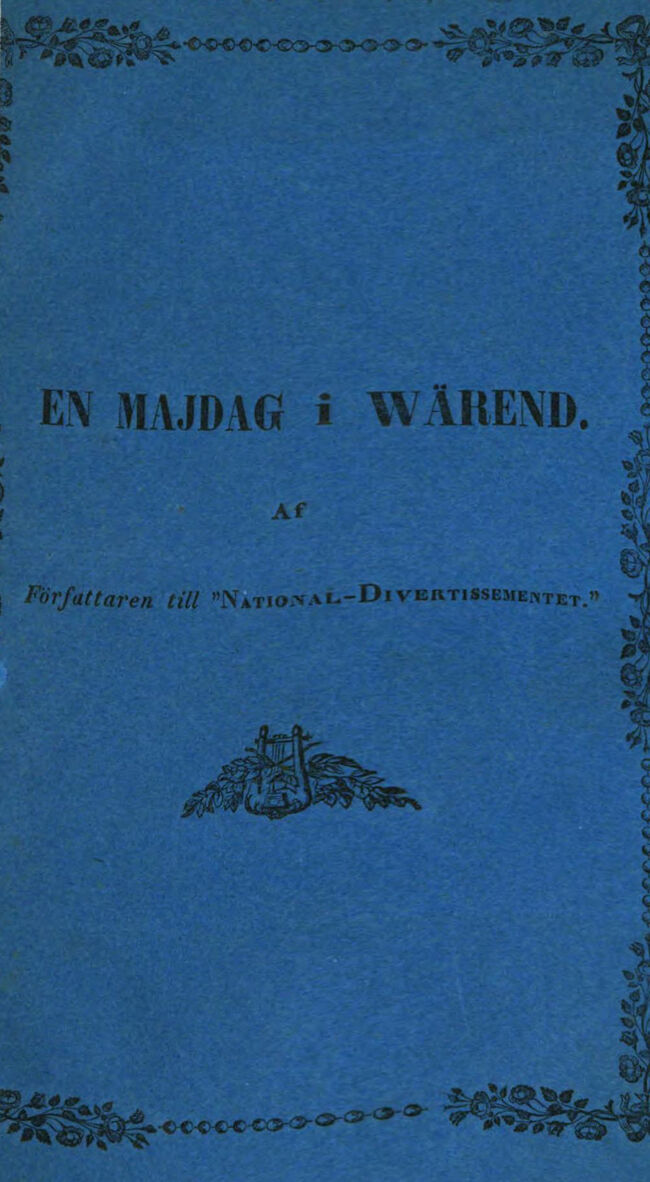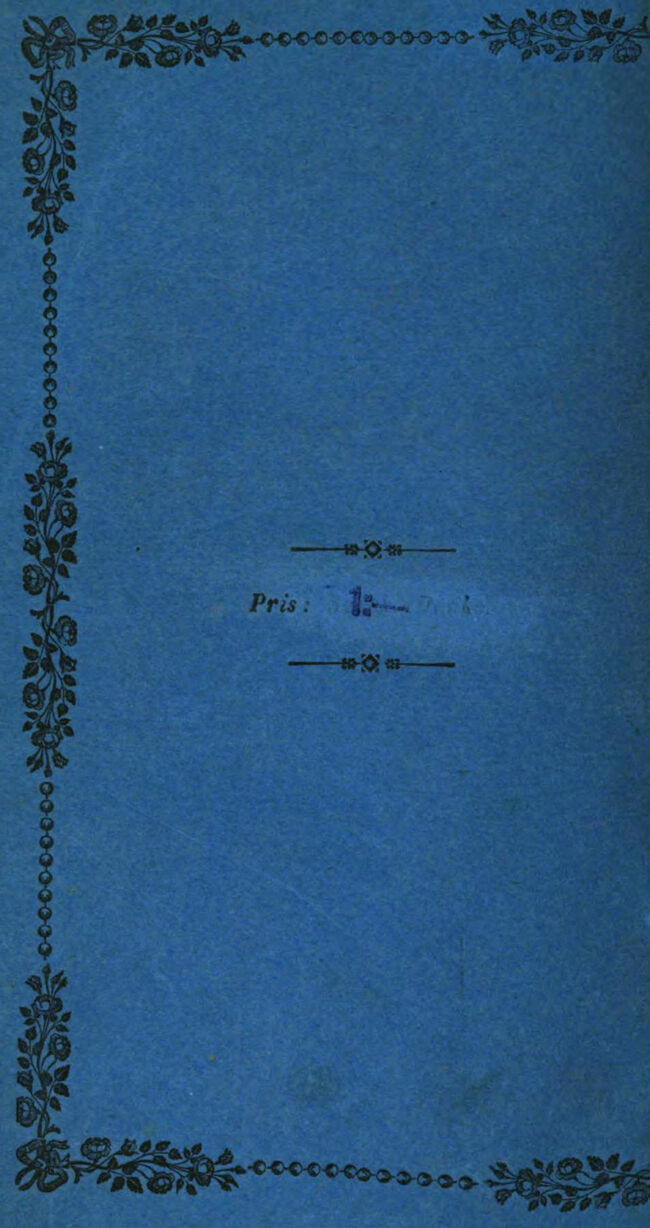 EN MAJDAG I WÄREND.
Swenskt Tillfällighetsstycke i En Akt,
med Sång och Dans.
----------- Första gången uppfördt på Kongl. Theatern i Stock- holm, Thorsdagen den 11 Maj 1843, årsdagen af H. M. KONUNGENS Kröning. ---- - STOCKHOLM. HÖRBERGSKA BOKTRYCKERIET, 1848.
---
Förord till den elektroniska utgåvan
Boken, som tillhör The Library of the University of California, har scannats av Google Books. Den anpassades och OCR-tolkades för Projekt Runeberg i oktober 2013 av Bert H.
---
The above contents can be inspected in scanned images: Titelblad

---
Korrstapel / Proof bar for this volume


Innehåll / Table of Contents

Titel och innehåll - Titelblad
Sidor ... - 3, 4, 5, 6, 7, 8, 9, 10, 11, 12, 13, 14, 15, 16, 17, 18, 19, 20, 21, 22, 23, 24, 25, 26, 27, 28, 29, 30, 31, 32, 33, 34, 35, 36, 37, 38, 39, 40, 41, 42, 43, 44, 45, 46, 47, 48, 49, 50, 51, 52, 53, 54, 55, 56, 57, 58, 59, 60, 61, 62, 63, 64, 65, 66, 67, 68, 69, 70, 71, 72, 73, 74, 75, 76

---
Project Runeberg, Fri Oct 25 21:22:33 2013 (www-data) (diff) (history) (download) Next >>
http://runeberg.org/bcwmajdag/