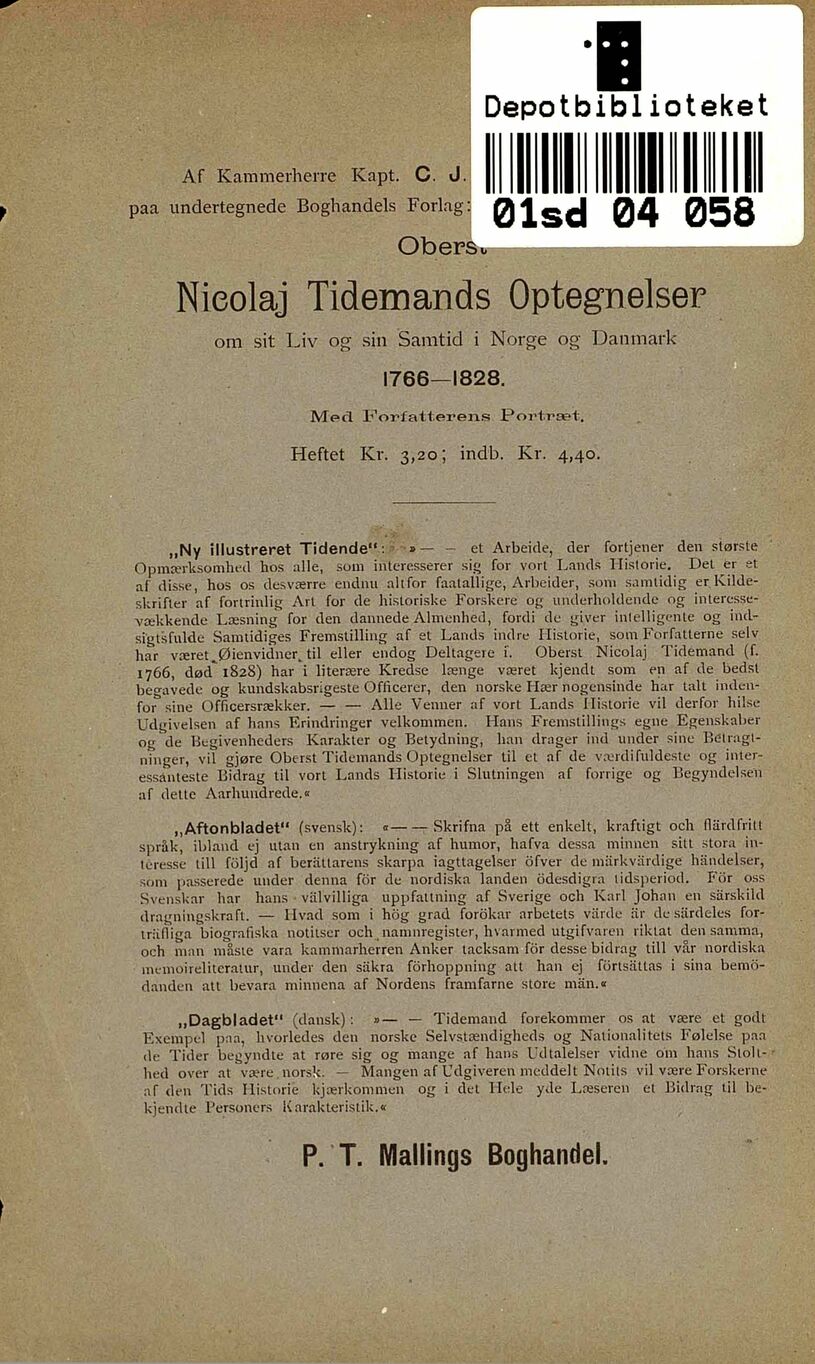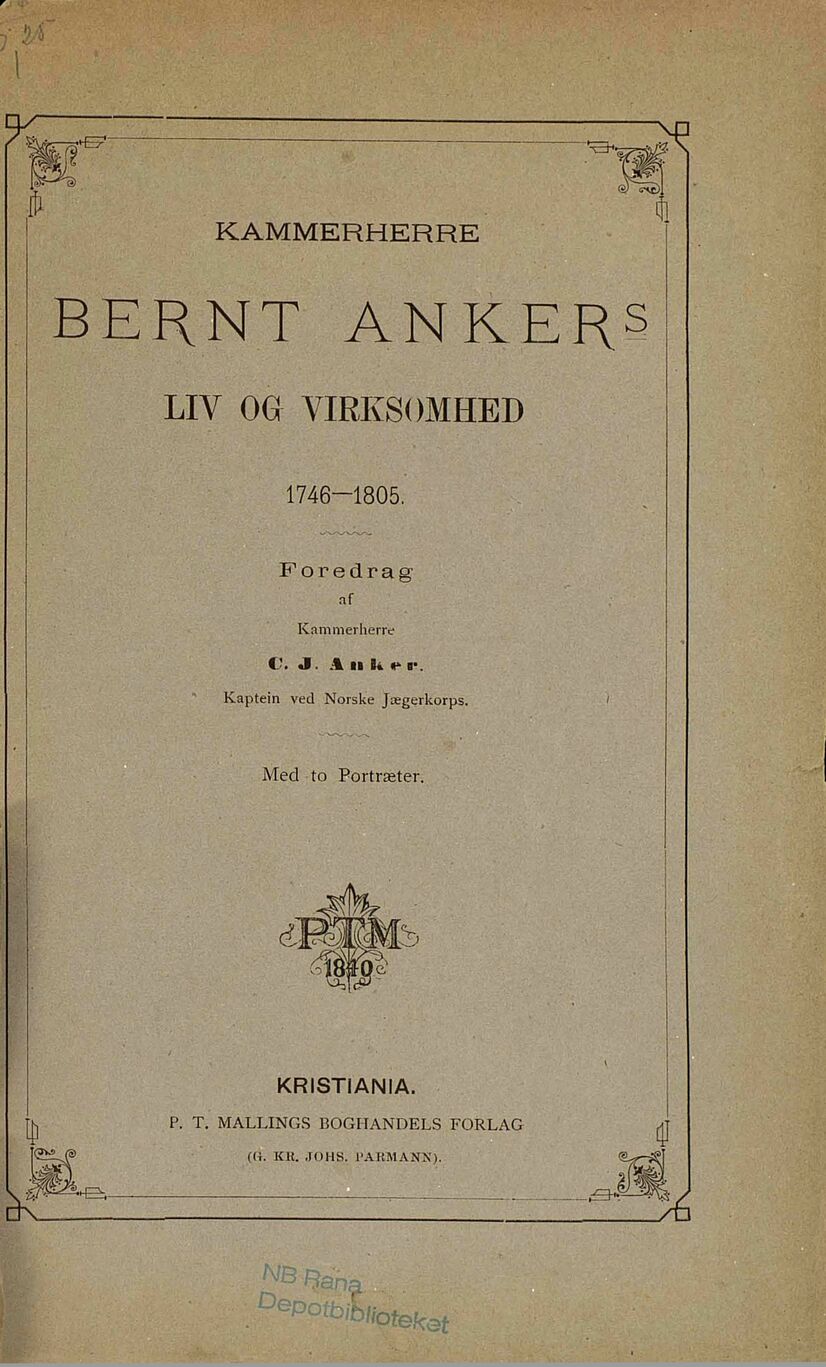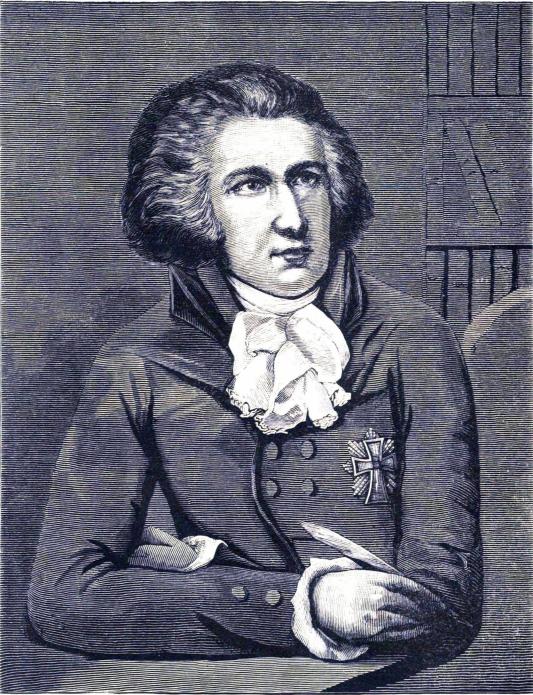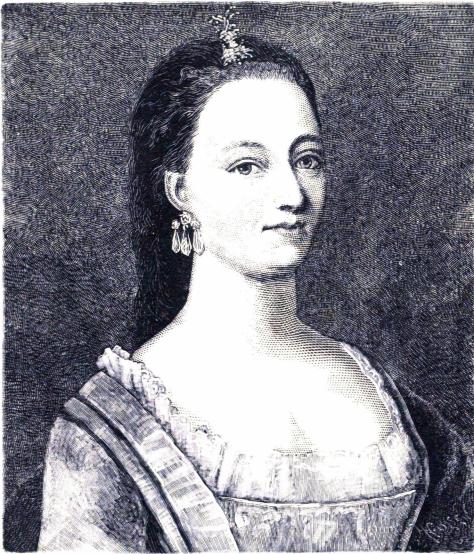 KAMMERHERRE
BERNT ANKERS
LIV OG VIRKSOMHED
1746-1805
Foredrag
af
Kammerherre
C. J. Anker.
Kaptein ved Norske Jægerkorps.
——
Med to Portræter.

KRISTIANIA.
P. T. MALLINGS BOGHANDELS FORLAG
(G. KR. JOHS. PARMANN).
---
SÆRTRYK AF ILLUSTRERET FAMILIELÆSNING.

TRYKT I CENTRALTRYKKERIET l884.
---
Förord till den elektroniska utgåvan
Dette verk av Carl Johan Anker (1836-1903) er digitalisert i april 2008 av Nasjonalbiblioteket i Oslo og anpasset for Projekt Runeberg i oktober 2014 av Ralph E.

This volume was scanned by the Norwegian National Library, from where the scanned images were copied to Project Runeberg. We very much appreciate that they have made this possible and want to encourage other digital library projects to follow their example. Read more about Project Runeberg's image sources.

---
The above contents can be inspected in scanned images: Omslag, Omslag, Titel, Trykkeri, Omslag, Omslag, bokrygg

---
Korrstapel / Proof bar for this volume


Innhold / Table of Contents

Titel och innehåll - Omslag, Omslag, Titel, Trykkeri, Omslag, Omslag, bokrygg
Om Kammerherre Bernt Anker - 1, 2, 3, 4, 5, 6, 7, 8, 9, 10, 11, 12, 13, 14, 15, 16, 17, 18, 19, 20, 21, 22, 23, 24, 25, 26, 27, 28, 29, 30, 31, 32, 33, 34, 35, 36, 37, 38, 39
Annons - Annons
Portræt - Porträtt, blank, Porträtt, blank

---
Project Runeberg, Fri Oct 10 13:33:22 2014 (www-data) (diff) (history) (download) Next >>
http://runeberg.org/berntanker/