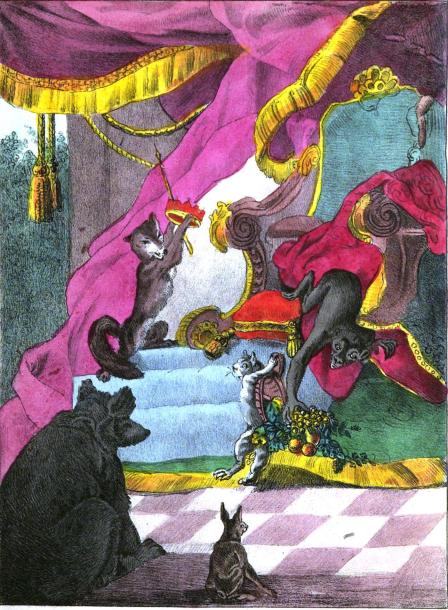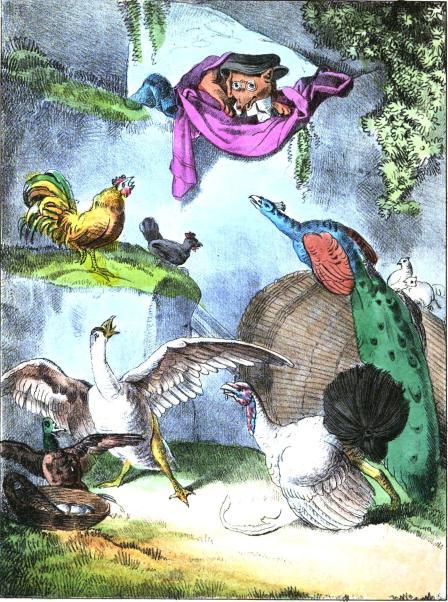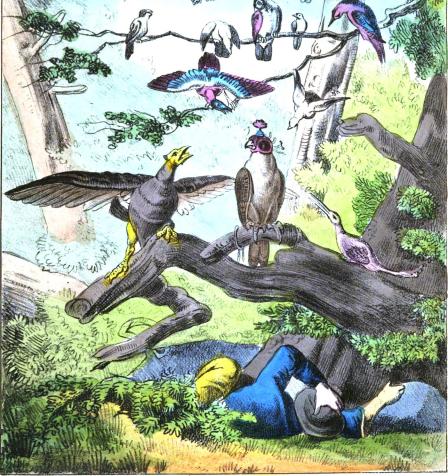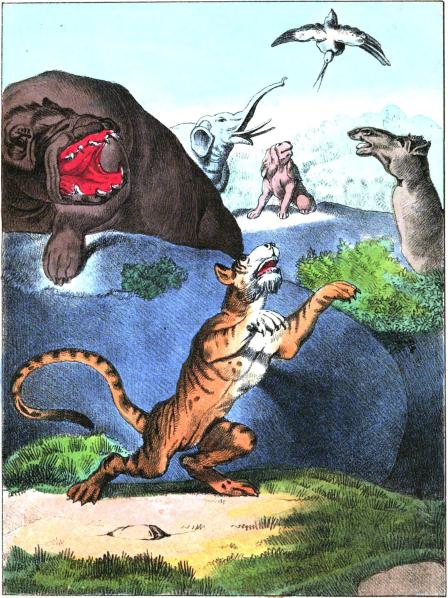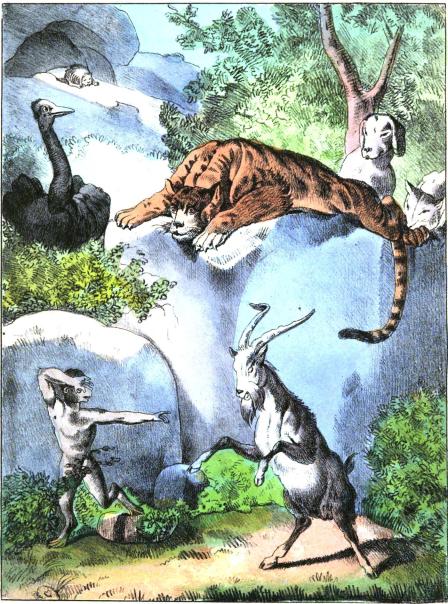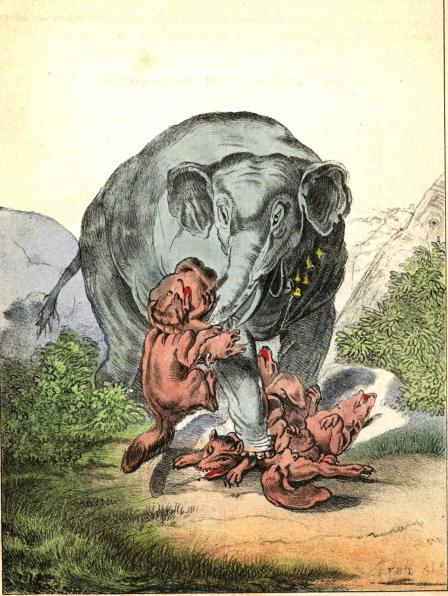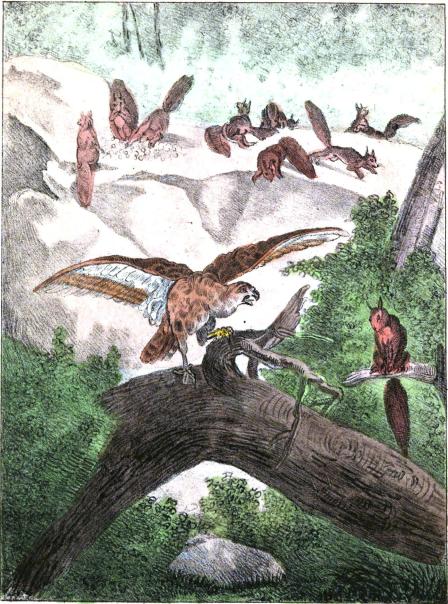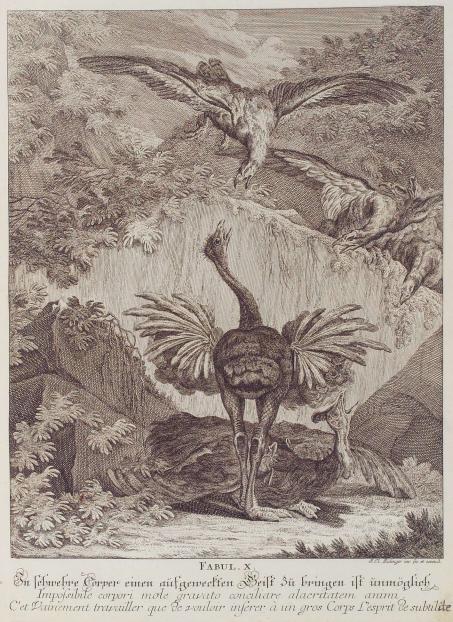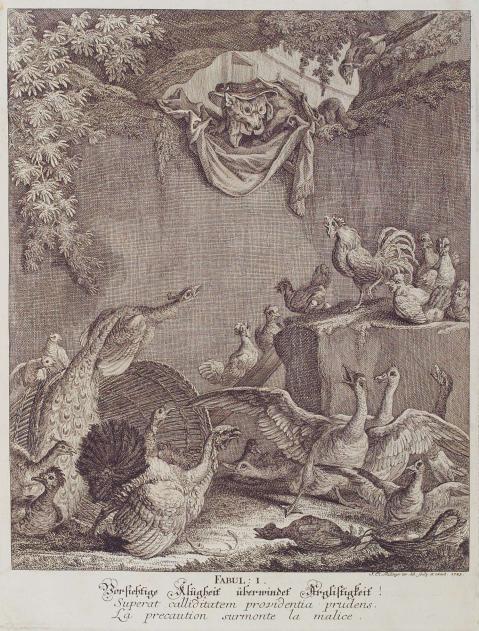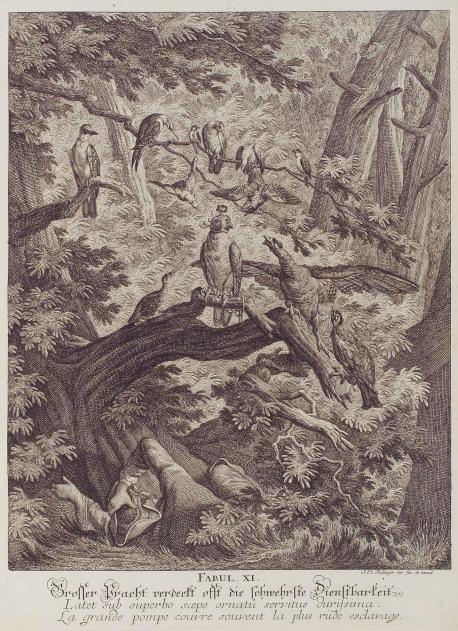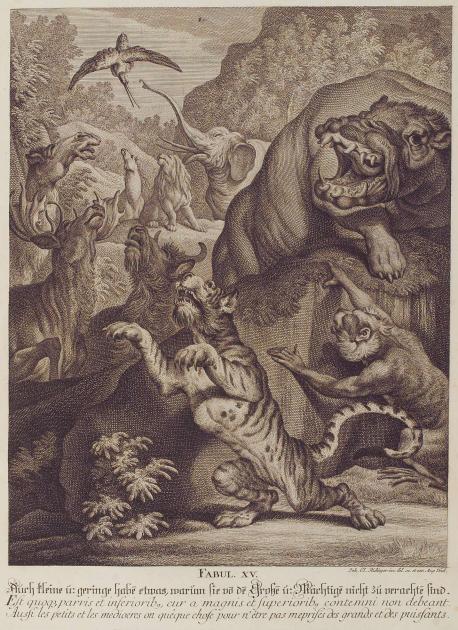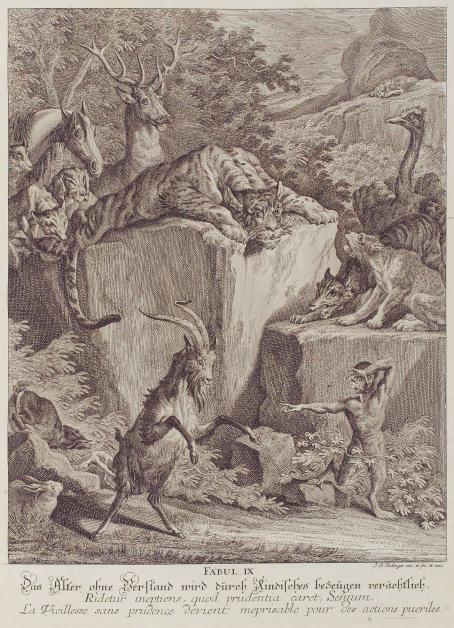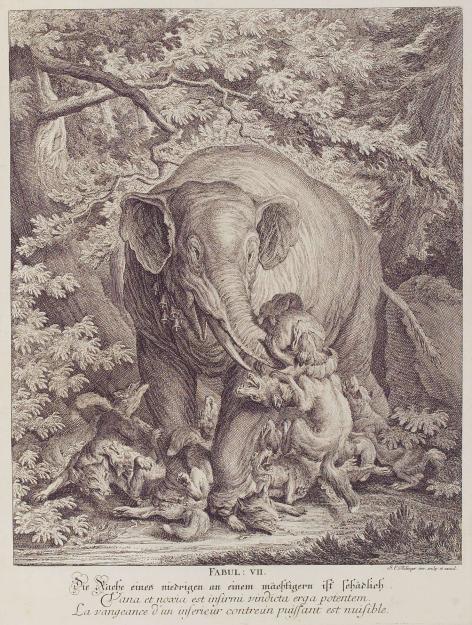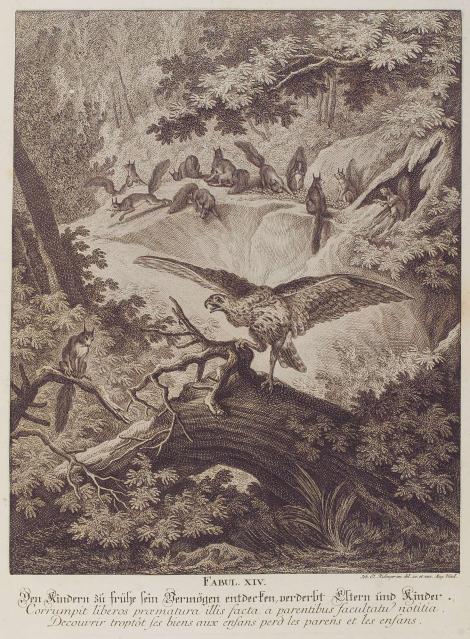 TJUGO LÄRORIKA OCH NÖJSAMMA

FÖR

—— MED ÅTTA KOLORERADE PLANCHER.

STOCKHOLM,
P. Ad. Huldberg.
Bazaren å Norrbro.
---
STOCKHOLM, P. A. HULDBERGS BOKTRYCKERI, 1852.
---
Förord till den elektroniska utgåvan
Illustrerad med handkolorerade litografier efter Johann Elias Ridingers (1698-1767) verk Lehrreiche Fabeln aus dem Reiche der Thiere zur Verbesserung der Sitten und zumal dem Unterrichte der Jugend neu entworfen, ... Versuch utgivet i Augsburg 1744.
Ovan återges de kolorerade planscherna samt förlagorna från det tyska verket. Vid en jämförelse finner man en förenkling av motivet vid koloreringen samt att samtliga bilder har spegelvänts. (Klicka på bilderna för att se dem i större format!)
Boken, som tillhör The Bodleian Libraries, University of Oxford, har scannats av Google Books. Den anpassades och OCR-tolkades för Projekt Runeberg i april 2015 av Bert H.

This volume was scanned by Google Book Search, from where the scanned images were copied to Project Runeberg. We very much appreciate that they have made this possible and want to encourage other digital library projects to follow their example. Read more about Project Runeberg's image sources.

---
The above contents can be inspected in scanned images: Titelsida

---
Korrstapel / Proof bar for this volume


Innehåll / Table of Contents

Titel - Titelsida
Sidor ... - Plansch, 2, 3, 4, Blank, Plansch, 5, 6, Plansch, Blank, Blank, Plansch, 7, 8, Plansch, Blank, Blank, Plansch, 9, 10, Plansch, Blank, Blank, Plansch, 11, 12

---
Project Runeberg, Sun Apr 26 22:20:03 2015 (www-data) (diff) (history) (download) Next >>
http://runeberg.org/fabler20/