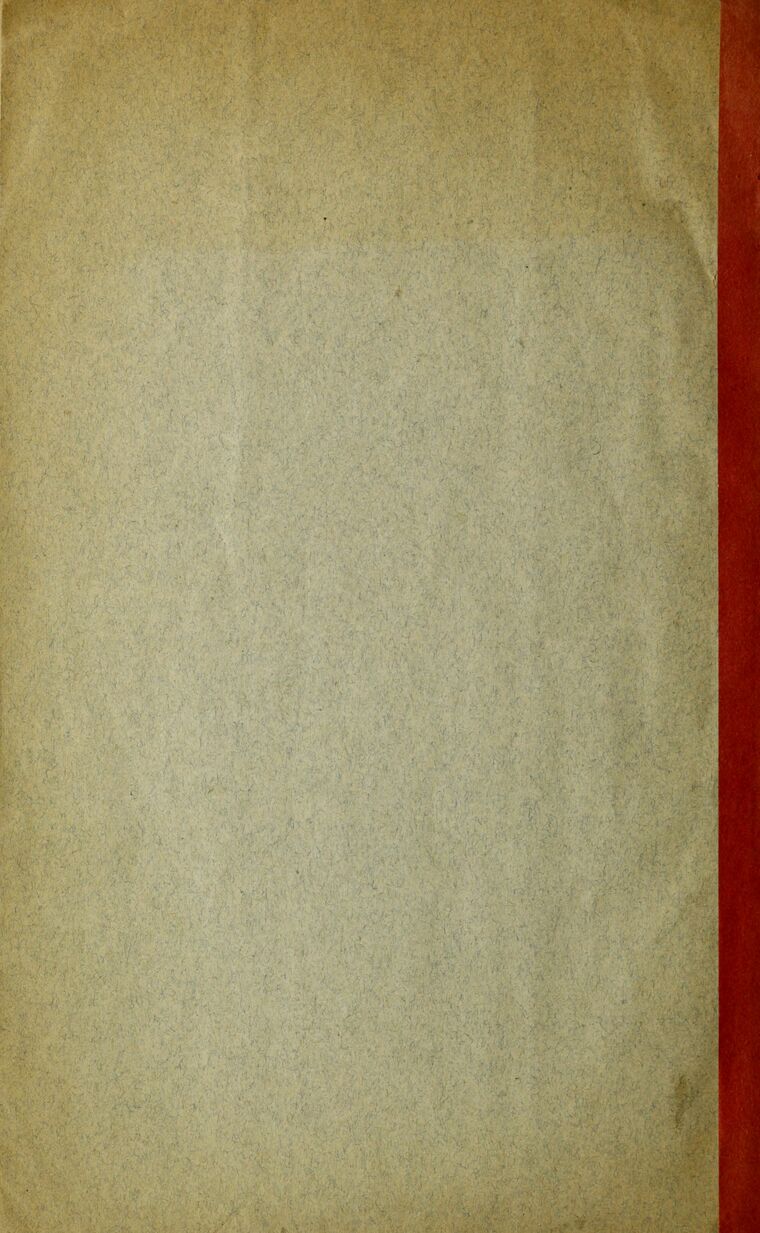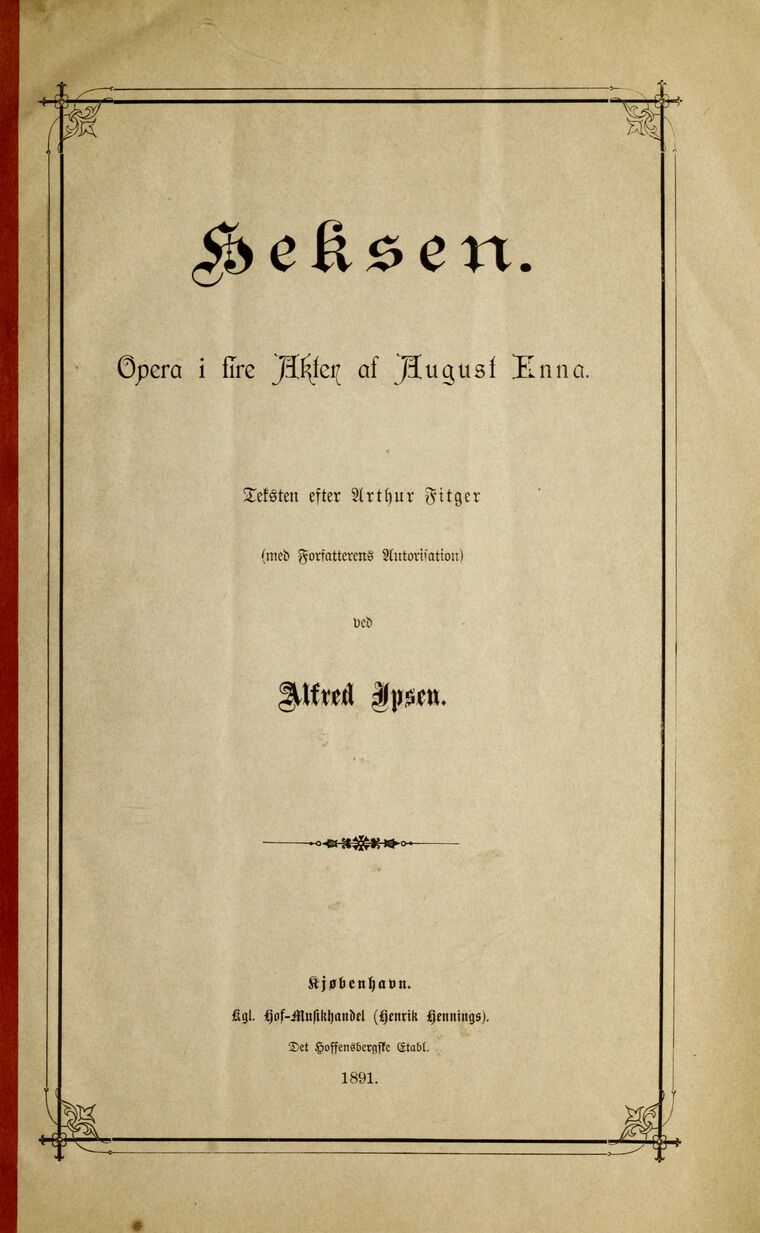 Heksen. Opera i fire Akter
---
Förord till den elektroniska utgåvan
Detta tyska drama av Arthur Fitger (1840-1909), omvandlad till opera av den danska kompositören August Enna (1859-1939) (Jfr Die Hexe) och med dansk språkdräkt av Alfred Ipsen (1852-1922) har digitaliserats från Brigham Young University i juni 2013 och anpassats för Projekt Runeberg i oktober 2013 av Ralph E.
Då det gått mer än 70 år efter samtliga aktörers död, så gäller ingen upphovsrätt för verket.
Detta drama kan läsas såsom en uppslagen bok i färg på Internet-Arkivet.


This volume was scanned elsewhere and made available by the Internet Archive, from where the scanned images were copied to Project Runeberg. We very much appreciate that they have made this possible and want to encourage other digital library projects to follow their example. Read more about Project Runeberg's image sources.

---
Korrstapel / Proof bar for this volume


Indhold / Table of Contents

Titel och innehåll
Sidor ... - Omslag, digitized, 3, 4, 5, 6, 7, 8, 9, 10, 11, 12, 13, 14, 15, 16, Omslag, Omslag

---
Project Runeberg, Wed Oct 23 21:49:08 2013 (www-data) (diff) (history) (download) Next >>
http://runeberg.org/heksenop/