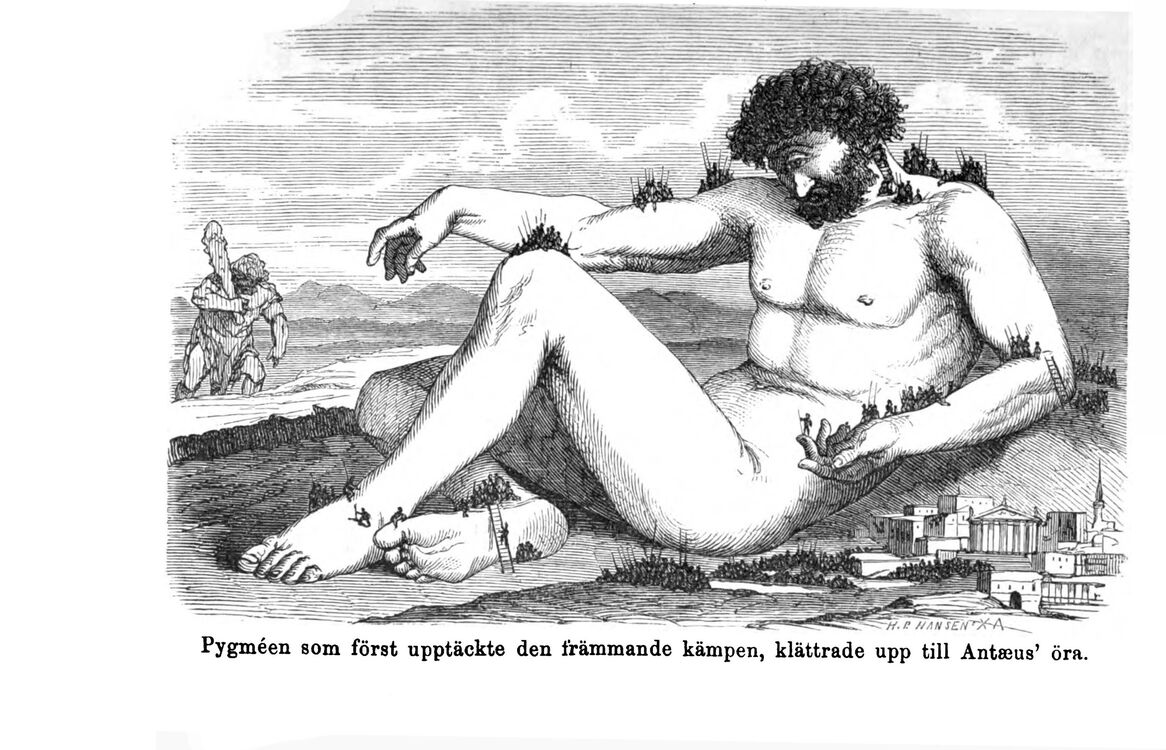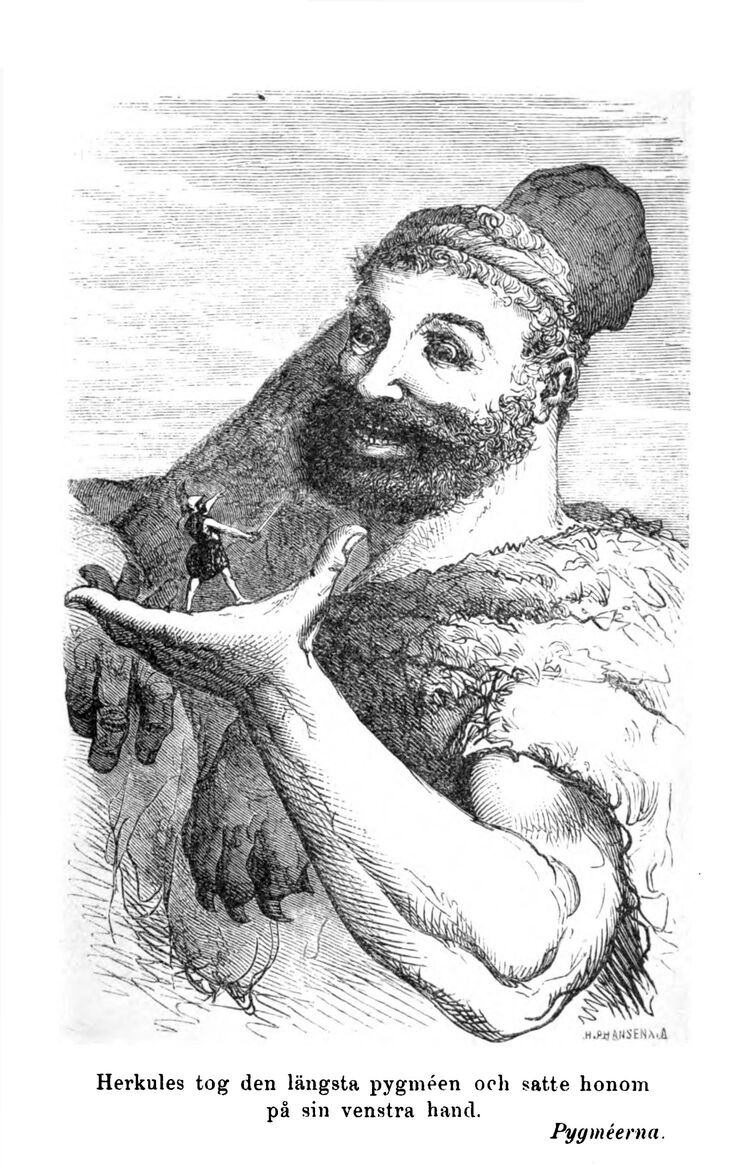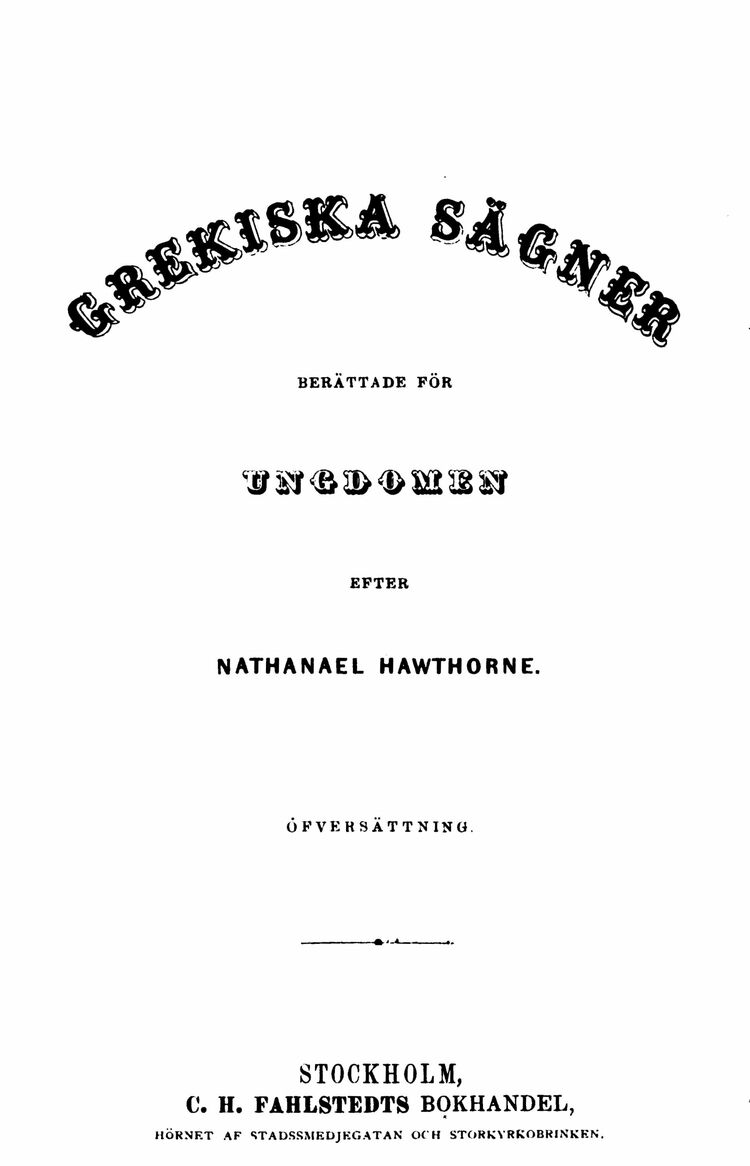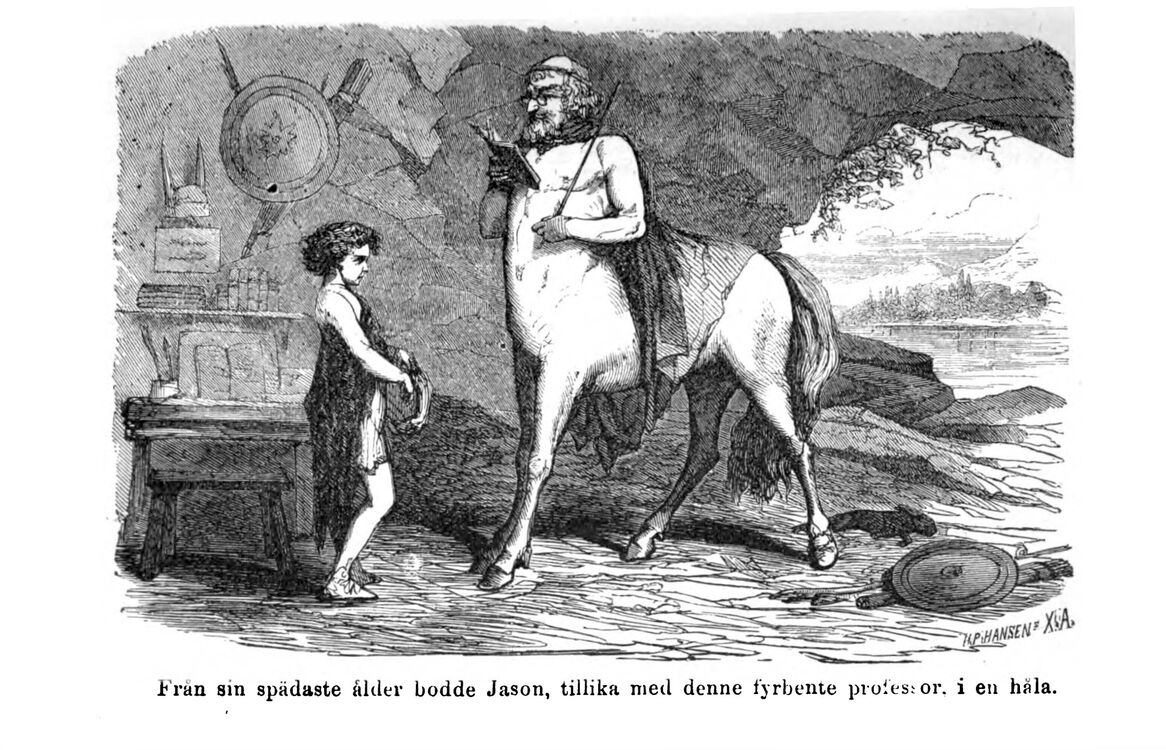 GREKISKA SÄGNER
BERÄTTADE FÖR
UNGDOMEN
EFTER
NATHANAEL HAWTHORNE.
ÖFVERSÄTTNING. ------------- STOCKHOLM,
C. H. FAHLSTEDTS BOKHANDEL,
HÖRNET AF STADSSMEDJEGATAN OCH STORKYRKOBRINKEN.
---
STOCKHOLM, TRYCKT HOS A. L. NORMAN, 1869.
---
Förord till den elektroniska utgåvan
Boken, som tillhör New York Public Library, har scannats av Google Books. Verket anpassades och OCR-tolkades för Projekt Runeberg i januari 2014 av Bert H.
Illustrationerna är skapade av xylografen Hans Peter Hansen (1829-1899).
Tyvärr saknas tills vidare sidorna 92-93.

This volume was scanned by Google Book Search, from where the scanned images were copied to Project Runeberg. We very much appreciate that they have made this possible and want to encourage other digital library projects to follow their example. Read more about Project Runeberg's image sources.

---
The above contents can be inspected in scanned images: Titelsida, Titelsida, 213

---
Korrstapel / Proof bar for this volume


Innehåll / Table of Contents

Titel och innehåll - Titelsida, Titelsida, 213
Frontespis ... - Frontespis
Sidor ... - 1, 2, 3, 4, 5, 6, 7, 8, 9, 10, 11, 12, 13, 14, 15, 16, 17, 18, 19, 20, 21, 22, 23, 24, 25, 26, 27, 28, 29, 30, 31, 32, 33, 34, 35, 36, 37, 38, 39, 40, 41, 42, 43, 44, 45, 46, 47, 48, 49, 50, 51, 52, 53, 54, 55, 56, 57, 58, 59, 60, 61, 62, 63, 64, 65, 66, 67, 68, 69, 70, 71, 72, 73, 74, 75, 76, 77, 78, 79, 80, 81, 82, 83, 84, 85, 86, 87, 88, 89, 90, 91, 92, 93, 94, 95, 96, 97, 98, 99, 100, 101, 102, 103, 104, 105, 106, 107, 108, 109, 110, 111, 112, 113, 114, 115, 116, 117, 118, 119, 120, 121, 122, 123, 124, 125, 126, 127, 128, 129, 130, 131, 132, 133, 134, 135, 136, 137, 138, 139, 140, 141, 142, 143, 144, 145, 146, 147, 148, 149, 150, 151, 152, 153, 154, 155, 156, 157, 158, 159, 160, 161, 162, 163, 164, 165, 166, 167, 168, 169, 170, 171, 172, 173, 174, 175, 176, 177, 178, 179, 180, 181, 182, 183, 184, 185, 186, 187, 188, 189, 190, 191, 192, 193, 194, 195, 196, 197, 198, 199, 200, 201, 202, 203, 204, 205, 206, 207, 208, 209, 210, 211, 212, 213

---
Project Runeberg, Fri Jan 31 08:54:28 2014 (www-data) (diff) (history) (download) Next >>
http://runeberg.org/hngrek/