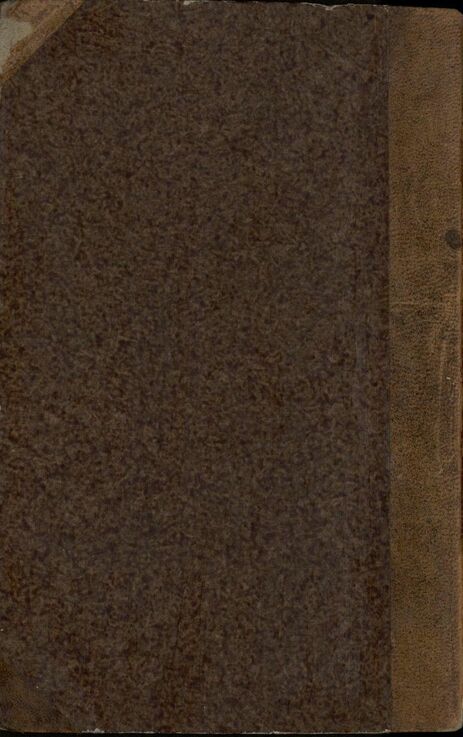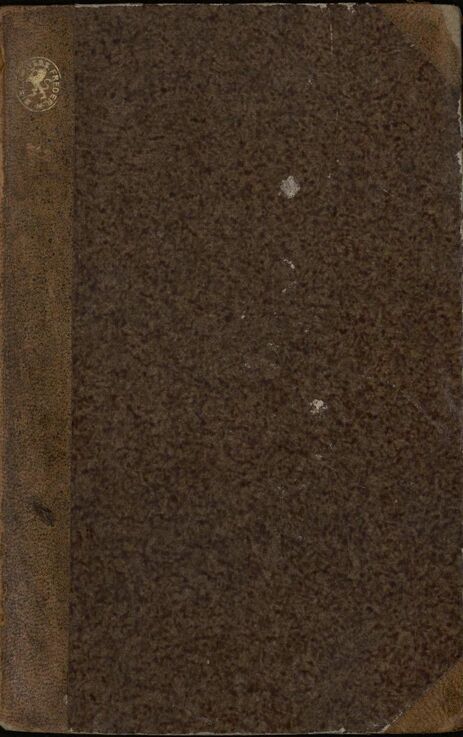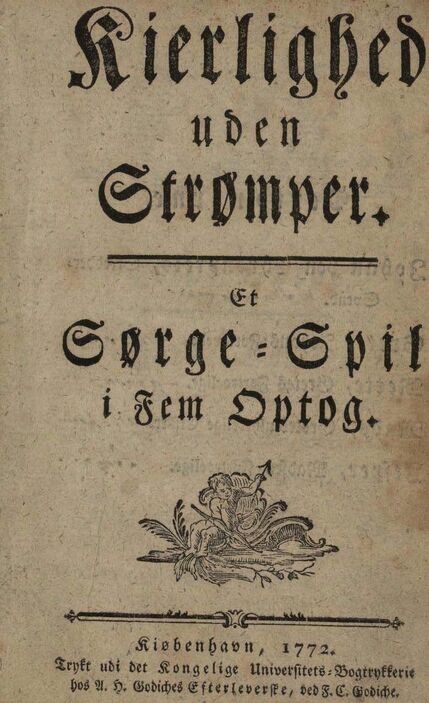 Kierlighed uden Strømper.
Et Sørge-Spil i Fem Optog.
---
Förord till den elektroniska utgåvan
Detta originalverk i gotisk stil från 1772 av ett Sorgespel av Johan Herman Wessel (1742-1785) har digitaliserats av Nasjonalbiblioteket i Oslo i april 2011 och anpassats för Projekt Runeberg i september 2013 av Ralph E.
Verket finns även i antikva i en utgåva med kommentarer av Henrik Jæger.

This volume was scanned by the Norwegian National Library, from where the scanned images were copied to Project Runeberg. We very much appreciate that they have made this possible and want to encourage other digital library projects to follow their example. Read more about Project Runeberg's image sources.

---
Korrstapel / Proof bar for this volume


Innhold / Table of Contents

Titel och innehåll
Sidor ... - Pärm, Pärm, Tom, Tom, blank, blank, Titel, 2, 3, 4, 5, 6, 7, 8, 9, 10, 11, 12, 13, 14, 15, 16, 17, 18, 19, 20, 21, 22, 23, 24, 25, 26, 27, 28, 29, 30, 31, 32, 33, 34, 35, 36, 37, 38, 39, 40, 41, 42, 43, 44, 45, 46, 47, 48, 49, 50, 51, 52, 53, 54, 55, 56, 57, 58, 59, 60, 61, 62, 63, 64, 65, 66, 67, 68, 69, 70, 71, 72, 73, 74, 75, 76, 77, 78, 79, 80, 81, 82, 83, 84, 85, 86, 87, Tryfeyl, blank, Tom, Pärm, Pärm, Rygg

---
Project Runeberg, Mon Nov 21 14:22:48 2016 (www-data) (diff) (history) (download) Next >>
http://runeberg.org/kierlighed/