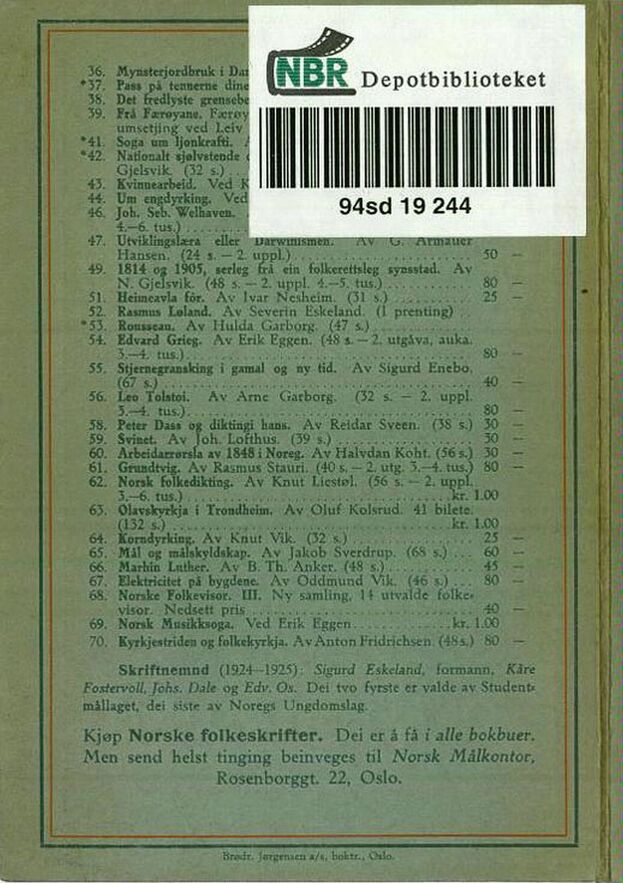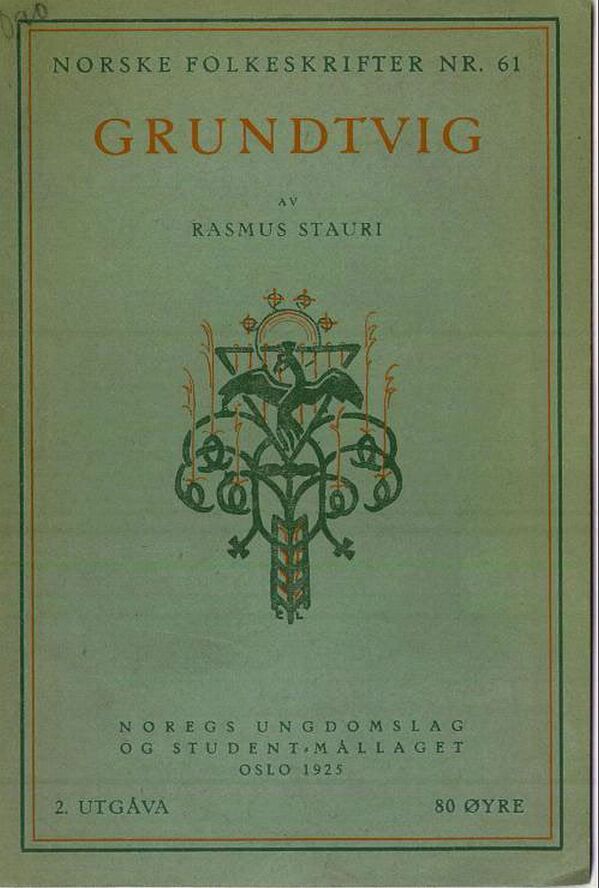 NORSKE FOLKESKRIFTER NR. 57.
=================================
GRUNDTVIG
AV
RAMUS STAURI
ANDRE UPPLAGET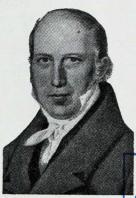 OSLO
NOREGS UNGDOMSLAG OG STUDENT-MÅLLAGET
1925
---
Brødr. Jørgensen a/s, boktrykkeri, Oslo.
---
Förord till den elektroniska utgåvan
Nr. 57 av Norske Folkeskrifter fra 1925 av Rasmus Stauri (1867-1932) har digitaliserets i augusti 2006 av Nsjonalbiblioteket i Oslo och anpassets til Projekt Runeberg i december 2012 av Ralph E.
Da det er mer än 70 aar seden forfatterens levned, saa galler ingen upphovsrett.


This volume was scanned by the Norwegian National Library, from where the scanned images were copied to Project Runeberg. We very much appreciate that they have made this possible and want to encourage other digital library projects to follow their example. Read more about Project Runeberg's image sources.

---
Korrstapel / Proof bar for this volume


Innhold / Table of Contents

Titel och innehåll
Sidor ... - Omslag, Folkeskrifter, Titel, Trykk, Innhald, Blank, 5, 6, 7, 8, 9, 10, 11, 12, 13, 14, 15, 16, 17, 18, 19, 20, 21, 22, 23, 24, 25, 26, 27, 28, 29, 30, 31, 32, 33, 34, 35, 36, 37, 38, 39, 40, Annons, Omslag

---
Project Runeberg, Thu Jan 9 18:16:37 2014 (www-data) (diff) (history) (download) Next >>
http://runeberg.org/rsgrundt/