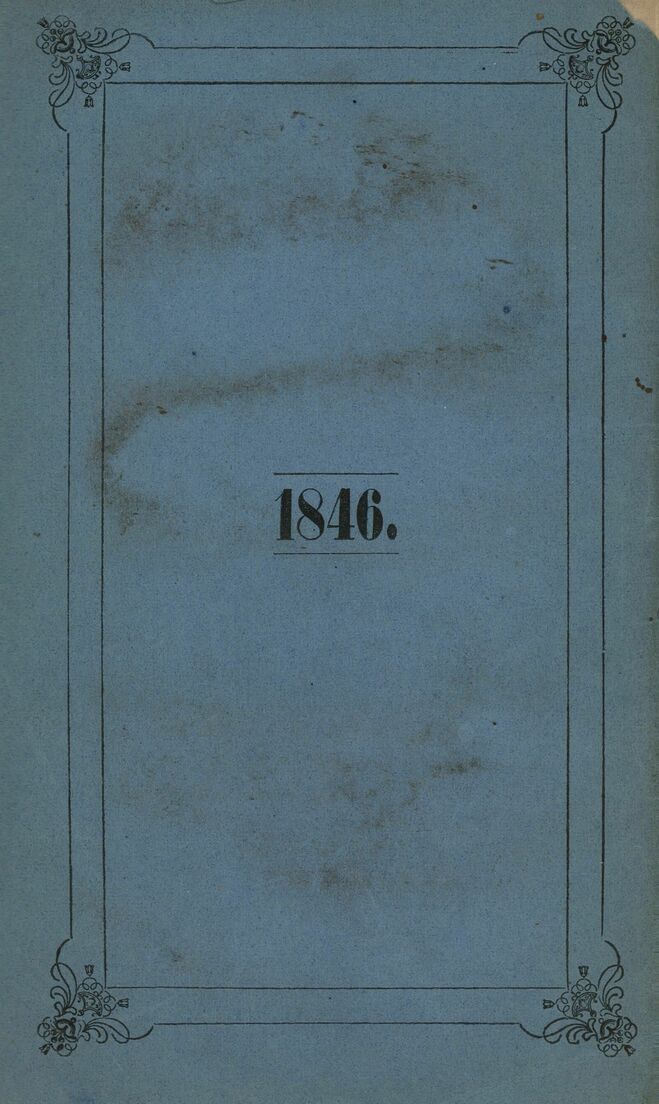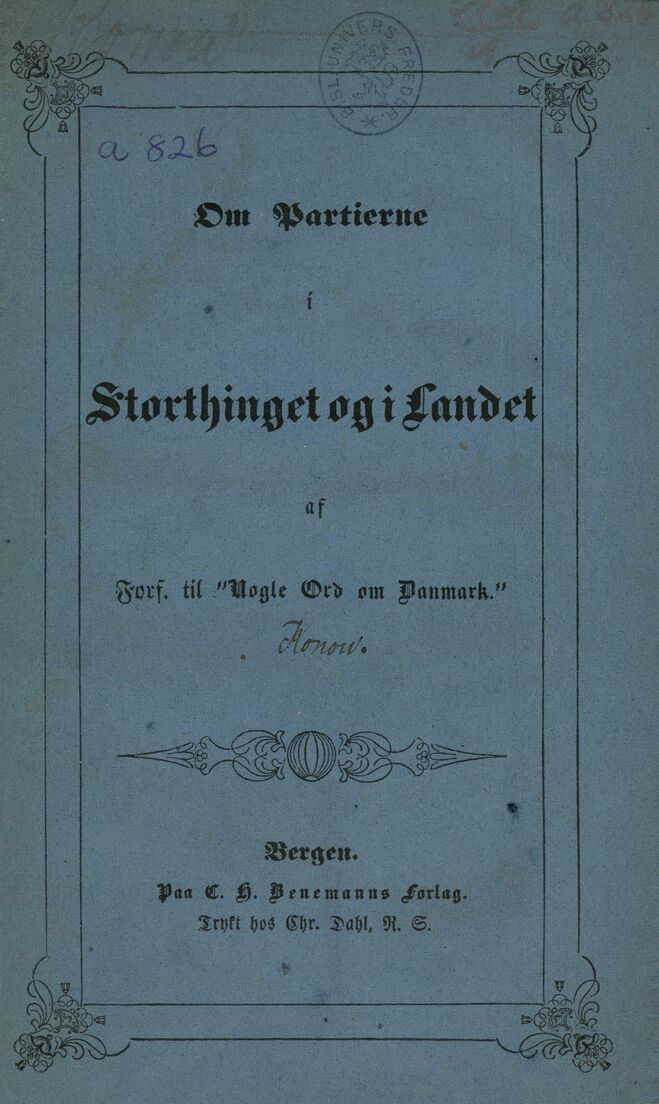 Om Partierne i Storthinget og i Landet
af Forf. til
"Nogle Ord om Danmark."
Bergen.
Paa C. H.
Benemanns
Forlag. Trykt hos Chr. Dahl, R. S. 1846.
---
Förord till den elektroniska utgåvan
Denna bok av Wollert Konow (1809-1881) har i januari 2008 digitaliserats av norska Nasjonalbiblioteket varfrån de scannade bilderna och OCR-texten i februari 2015 kopierades till Projekt Runeberg av Ralph E. OCR-texten från Nasjonalbiblioteket var av ovanligt låg kvalitet och har i mars 2019 ersatts med OCR-text från Tesseract 4.0 (dan_frak).


This volume was scanned by the Norwegian National Library, from where the scanned images were copied to Project Runeberg. We very much appreciate that they have made this possible and want to encourage other digital library projects to follow their example. Read more about Project Runeberg's image sources.

---
Korrstapel / Proof bar for this volume

Innhold / Table of Contents

Titel och innehåll
Sidor ... - Omslag, Omslag, Titel, blank, 3, 4, 5, 6, 7, 8, 9, 10, 11, 12, 13, 14, 15, 16, 17, 18, 19, 20, 21, 22, 23, 24, 25, 26, 27, 28, 29, 30, 31, 32, 33, 34, 35, 36, 37, 38, 39, 40, 41, 42, 43, 44, 45, 46, 47, 48, 49, 50, 51, 52, 53, 54, 55, 56, 57, 58, 59, 60, 61, 62, 63, 64, 65, 66, 67, 68, Omslag, Omslag, bogrygg

---
Project Runeberg, Tue Mar 19 13:26:55 2019 (aronsson) (diff) (history) (download) Next >>
http://runeberg.org/storthinge/