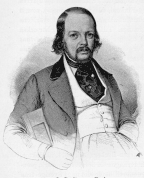 DEN NYARE SVENSKA
SKÖN-LITTERATUREN
OCH
TIDNINGS-PRESSEN.
EN ÖFVERSIGT
I SEX FÖRELÄSNINGAR
AF
Dr. O. P. Sturzenbecher
KJÖBENHAVN
På C. A. Reitzels Förlag.
1845.
---
Förord till den elektroniska utgåvan
Bayerische Staatsbibliotheks exemplar har scannats av Google Book Search. Eftersom verket sedan länge är fritt från upphovsrätt så presenterar vi här en kopia anpassad för Projekt Runeberg i juli 2012.


This volume was scanned by Google Book Search, from where the scanned images were copied to Project Runeberg. We very much appreciate that they have made this possible and want to encourage other digital library projects to follow their example. Read more about Project Runeberg's image sources.

---
The above contents can be inspected in scanned images: Smutstitel, Tryckning, Titelblad

---
Korrstapel / Proof bar for this volume


Innehåll / Table of Contents

Titel - Smutstitel, Tryckning, Titelblad
Sidor ... - Blank, Förord, Förord, Förord, Förord, 1, 2, 3, 4, 5, 6, 7, 8, 9, 10, 11, 12, 13, 14, 15, 16, 17, 18, 19, 20, 21, 22, 23, 24, 25, 26, 27, 28, 29, 30, 31, 32, 33, 34, 35, 36, 37, 38, 39, 40, 41, 42, 43, 44, 45, 46, 47, 48, 49, 50, 51, 52, 53, 54, 55, 56, 57, 58, 59, 60, 61, 62, 63, 64, 65, 66, 67, 68, 69, 70, 71, 72, 73, 74, 75, 76, 77, 78, 79, 80, 81, 82, 83, 84, 85, 86, 87, 88, 89, 90, 91, 92, 93, 94, 95, 96, 97, 98, 99, 100, 101, 102, 103, 104, 105, 106, 107, 108, 109, 110, 111, 112, 113, 114, 115, 116, 117, 118, 119, 120, 121, 122, 123, 124, 125, 126, 127, 128, 129, 130, 131, 132, 133, 134, 135, 136, 137, 138, 139, 140, 141, 142, 143, 144, 145, 146, 147, 148, 149, 150, 151, 152, 153, 154, 155, 156, 157, 158, 159, 160, 161, 162, 163, 164, 165, 166, 167, 168, 169, 170, 171, 172, 173, 174, 175, 176, 177, 178, 179, 180, 181, 182, 183, 184, 185, 186, 187, 188, 189, 190, 191, 192, 193, 194, 195, 196, 197, 198, 199, 200, 201, 202, 203, 204, 205, 206, 207, 208, 209, 210, 211, 212, 213, 214, 215, 216, 217, 218, 219, 220, 221, 222, 223, 224, 225, 226, 227, 228, 229, 230, 231, 232, Blank

---
Project Runeberg, Sun Jul 22 16:48:26 2012 (aronsson) (diff) (history) (download) Next >>
http://runeberg.org/sturzdnss/