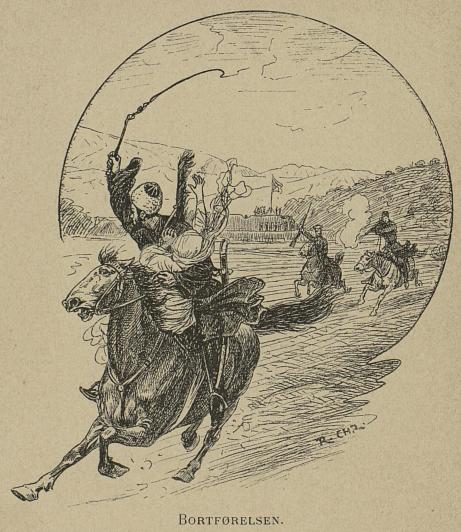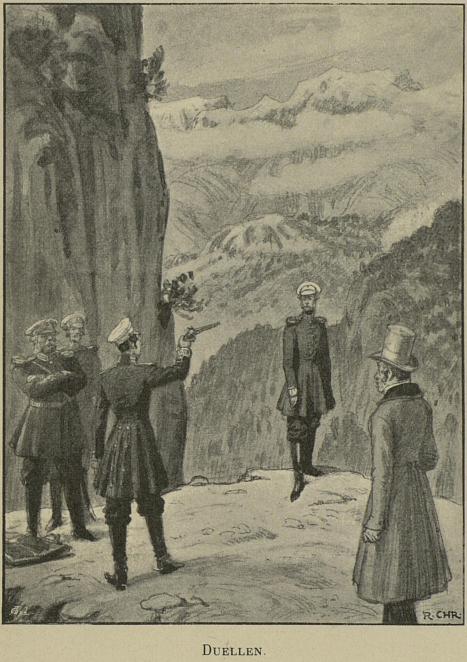 VOR TIDS HELT
ROMAN
AF LERMONTOFF OVERSAT FRA RUSSISK AF W. GERSTENBERG

KJØBENHAVN * KRISTIANIA A. CHRISTIANSENS KUNSTFORLAG MDCCCXCVII KJØBENHAVN. — GRÆBES BOGTRYKKERI
---
Förord till den elektroniska utgåvan
Romanen Герой нашего времени utkom 1840 med nya upplagor 1842 och 1843. Den var alltså 57 år gammal när denna danska/norska översättning utkom 1897. Men redan 1856 utkom en översättning av E.M. Thorson. Svenska översättningar finns av O. Meurmann, Vår tids hjelte (1844); av K. E. Peterson, En hjelte i våra dagar (1888); av Jarl Hemmer, Vår tids hjälte (1926); och av K. Stéenhoff, Min vän Petjorin : berättelsen om en hjälte (1926).
Boken digitaliserades i februari 2009 av norska Nasjonalbiblioteket, varifrån de scannade bilderna och OCR-texten i november 2014 kopierades till Projekt Runeberg för att kunna korrekturläsas.


This volume was scanned by the Norwegian National Library, from where the scanned images were copied to Project Runeberg. We very much appreciate that they have made this possible and want to encourage other digital library projects to follow their example. Read more about Project Runeberg's image sources.

---
The above contents can be inspected in scanned images: frontespis 1, smutstitel, frontespis 2, titelside, titelbladets bagside

---
Korrstapel / Proof bar for this volume


Indhold / Table of Contents

Titel og Indhold - frontespis 1, smutstitel, frontespis 2, titelside, titelbladets bagside
Bela - 7, 9, 10, 11, 12, 13, 14, 15, 16, 17, 18, 19, 20, 21, 22, 23, 24, 25, 26, 27, 28, 29, 30, 31, 32, 33, 34, 35, 36, 37, 38, 39, 40, 41, 42, 43, 44, 45, 46, 47, 48, 49, 50, 51, 52, 53, 54, 55, 56, 57, 58, 59, 60, 61, 62, 63, 64, 65, 66, 67, 68, 69, 70, 71, 72, 73, 74, 75, 76, 77
Maksim Maksimitsch - 79, 81, 82, 83, 84, 85, 86, 87, 88, 89, 90, 91, 92, 93, 94, 95, 96, 97, 98, 99
Petschorins Dagbog - 101, 103, 104, 105
I. Tamán - 107, 109, 110, 111, 112, 113, 114, 115, 116, 117, 118, 119, 120, 121, 122, 123, 124, 125, 126, 127, 128, 129, 130
II. Fyrstinde Mary - 131, 133, 134, 135, 136, 137, 138, 139, 140, 141, 142, 143, 144, 145, 146, 147, 148, 149, 150, 151, 152, 153, 154, 155, 156, 157, 158, 159, 160, 161, 162, 163, 164, 165, 166, 167, 168, 169, 170, 171, 172, 173, 174, 175, 176, 177, 178, 179, 180, 181, 182, 183, 184, 185, 186, 187, 188, 189, 190, 191, 192, 193, 194, 195, 196, 197, 198, 199, 200, 201, 202, 203, 204, 205, 206, 207, 208, 209, 210, 211, 212, 213, 214, 215, 216, 217, 218, 219, 220, 221, 222, 223, 224, 225, 226, 227, 228, 229, 230, 231, 232, 233, 234, 235, 236, 237, 238, 239, 240, 241, 242, 243, 244, 245, 246, 247, 248, 249, 250, 251, 252, 253, 254, 255, 256, 257, 258, 259, 260, 261, 262, 263, 264, 265, 266, 267, 268, 269, 270, 271, 272, 273, 274, 275, 276, 277, 278
III. Fatalisten - 279, 281, 282, 283, 284, 285, 286, 287, 288, 289, 290, 291, 292, 293, 294, 295, 296, 297, 298
Nogle Ord om Lermontoff af W. Gerstenberg - 299, 301, 302, 303, 304

---
Project Runeberg, Thu Oct 15 12:34:42 2015 (www-data) (diff) (history) (download) Next >>
http://runeberg.org/vortids/