Nattvardsbarnen
af
Esaias Tegnér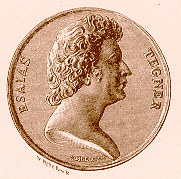 P. A. Norstedt & Söners förlag.
Stockholm, 1881. Kongl. Boktryckeriet.
Arbetet är illustreradt af artisten Carl Larsson.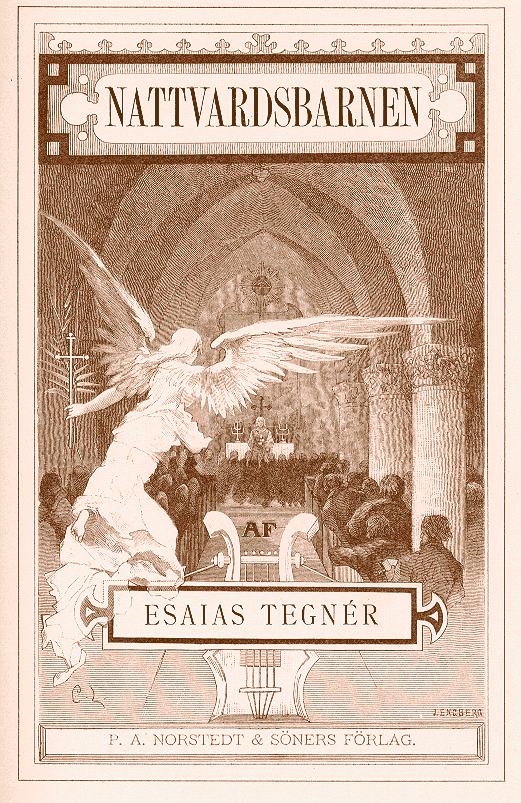 Preface to the Electronic edition
The poem Nattvardsbarnen by Esaias Tegnér first appeared in 1820. The illustrated edition, used as a copy for the electronic edition, first appeared in 1881. It contains 21 drawings by Carl Larsson, etched by J. Engberg. The text fills 25 pages. The book is 184 x 261 mm, and the original cover shown here was scanned in 25 dpi. Click on it for a 50 dpi enlargement. Images in the book were scanned in 100 dpi and reduced to 16 colors (NB: not 16 bits), which is sufficient for web publishing, but not for archival purposes or printing.
The original olde spelling has been kept, and Project Runeberg's traditional subset of HTML has been used for markup.

---
Project Runeberg, Fri Dec 17 03:15:50 2004 (runeberg) (diff) (history) (download) Next >>
http://runeberg.org/nattvard/
URN:NBN:se-d1998346