TAL,
om
DJUR-KÄNNEDOMENS HISTORIA
FÖR LINNES TID.
hållet
VID PRÆSIDII NEDLÄGGANDE
uti
KONGL. VETENSKAPS ACADEMIEN
DEN 28 MAJI 1796.
af
GUSTAF PAYKULL,
Cancellie-Råd, Ledamot af Kongl. Vetenſkaps-Societeten i Upſala,
Vetenſkaps Academierne i Florens och Siena, ſamt
Natur Hiſtorie Sällſkaperne i Paris och Köpenhamn.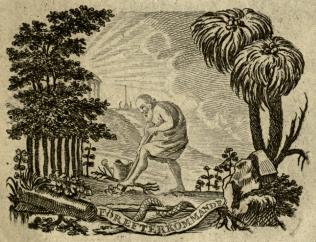 STOCKHOLM, TRYCKT HOS JOH. P. LINDH, 1797.
---
Förord till den elektroniska utgåvan
Detta verk av Baron Gustaf von Paykull (1757-1826) har digitaliserats i oktober 2007 från Natural History Museum Library, London av Biodiversity Herigae Library och anpassats för Projekt Runeberg i maj 2012 av Ralph E.

This volume was scanned by the Biodiversity Heritage Library and made available by the Internet Archive, from where the scanned images were copied to Project Runeberg. We very much appreciate that they have made this possible and want to encourage other digital library projects to follow their example. Read more about Project Runeberg's image sources.

---
The above contents can be inspected in scanned images: Omslag, Blank, Blank, Blank, Titel, Blank, Blank, Blank, Blank, Omslag

---
Korrstapel / Proof bar for this volume


Innehåll / Table of Contents

Titel och innehåll - Omslag, Blank, Blank, Blank, Titel, Blank, Blank, Blank, Blank, Omslag
Djur-kännedomens historia för Linnés tid - 1, 2, 3, 4, 5, 6, 7, 8, 9, 10, 11, 12, 13, 14, 15, 16, 17, 18, 19, 20, 21, 22, 23, 24, 25, 26, 27, 28, 29, 30, 31, 32, 33, 34, 35, 36, 37, 38, 39, 40, 41
Secreterarens Svar - 42

---
Project Runeberg, Wed May 20 14:35:16 2015 (www-data) (diff) (history) (download) Next >>
http://runeberg.org/forlinne/