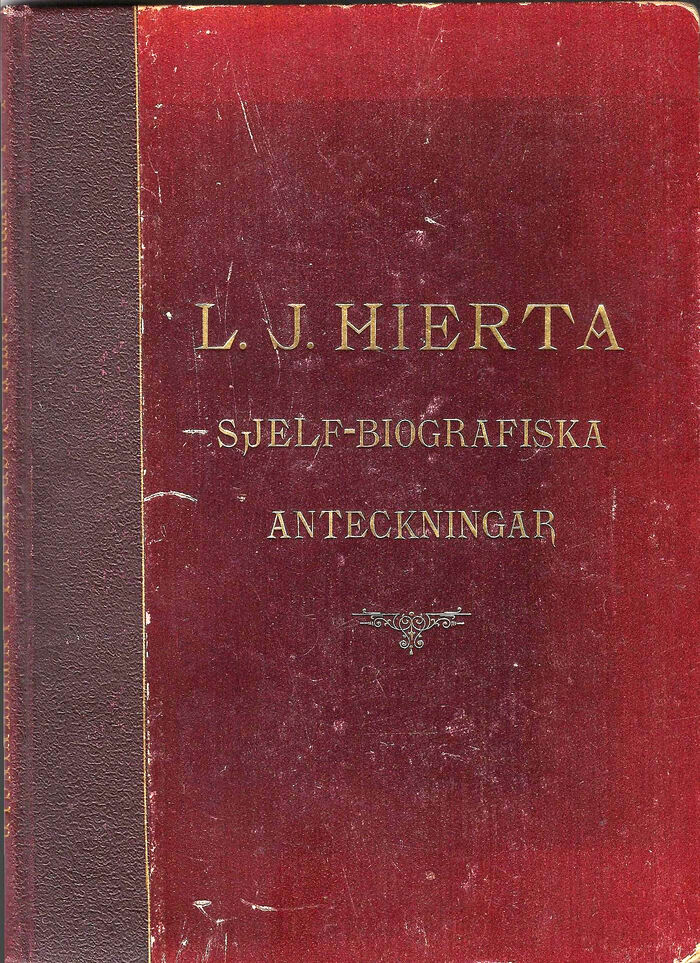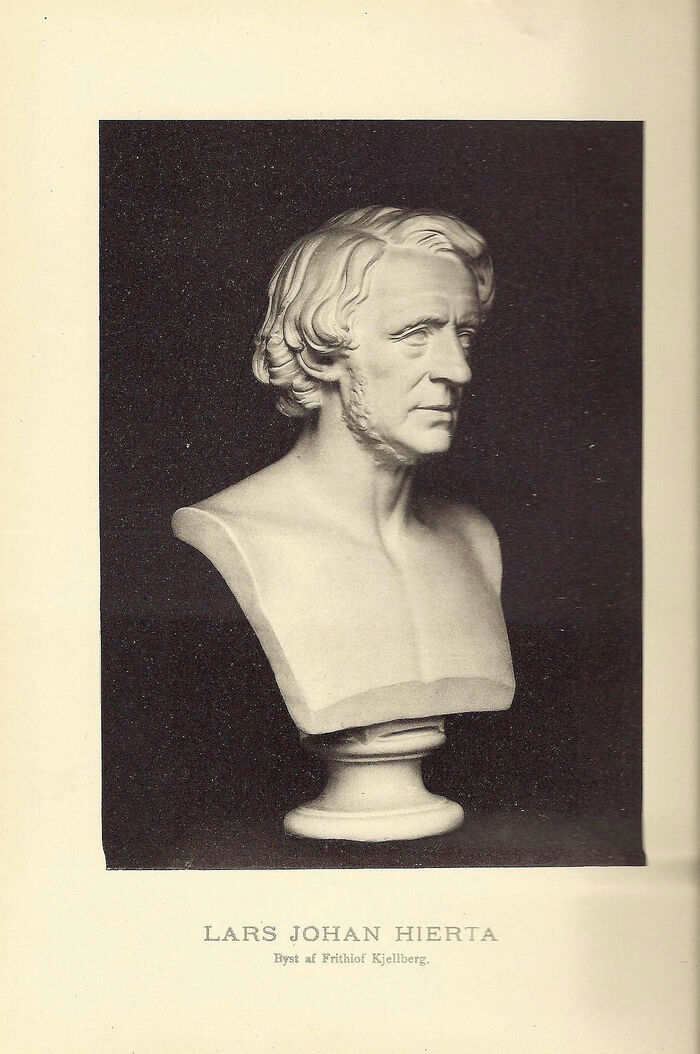 L. J. HIERTA
SJELF-BIOGRAFISKA ANTECKNINGAR
--------- TILL HUNDRAÅRSDAGEN AF HANS FÖDELSE ENLIGT UPPDRAG AF STIFTELSEN LARS HIERTAS MINNE ÅNYO UTGIFNA AF HARALD WIESELGREN ------- STOCKHOLM AFTONBLADETS AKTIEBOLAGS TRYCKERI 1901.
---
Förord till den elektroniska utgåvan
Boken har digitaliserats för Stockholmskällan av Stockholms Stadsmuseum och anpassades för Projekt Runeberg i juni 2013 av Bert H.

This volume was scanned by Stockholmskällan, a collaboration of archives in Stockholm, Sweden, from where the scanned images were copied to Project Runeberg. We very much appreciate that they have made this possible and want to encourage other digital library projects to follow their example. Read more about Project Runeberg's image sources.

---
The above contents can be inspected in scanned images: Smutstitelblad, Titelblad

---
Korrstapel / Proof bar for this volume


Innehåll / Table of Contents

Titel och innehåll - Smutstitelblad, Titelblad
Sidor ... - III, IV, V, VI, 1, 2, 3, 4, 5, 6, 7, 8, 9, 10, 11, 12, 13, 14, 15, 16, 17, 18, 19, 20, 21, 22, 23, 24, 25, 26, 27, 28, 29, 30, 31, 32, 33, 34, 35, 36, 37, 38, 39, 40, 41, 42, 43, 44, 45, 46, 47, 48, 49, 50, 51, 52, 53, 54, 55, 56, 57, 58, 59, 60, 61, 62, 63, 64, 65, 66, 67, 68, 69, 70, 71, 72, 73, 74, 75, 76, 77, 78, 79, 80, 81, 82, 83, 84, 85, 86, 87
Utgifvarens noter ... - 88

---
Project Runeberg, Sun Aug 18 20:06:56 2013 (www-data) (diff) (history) (download) Next >>
http://runeberg.org/hljbio/