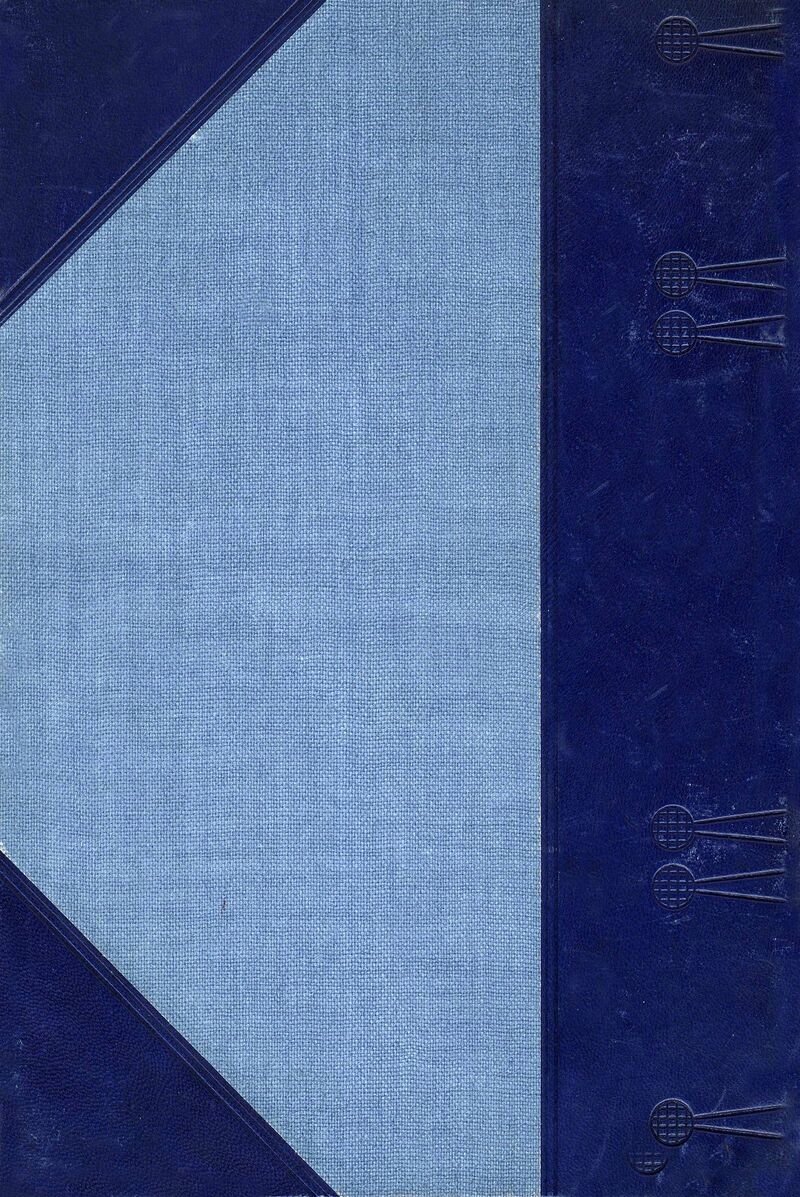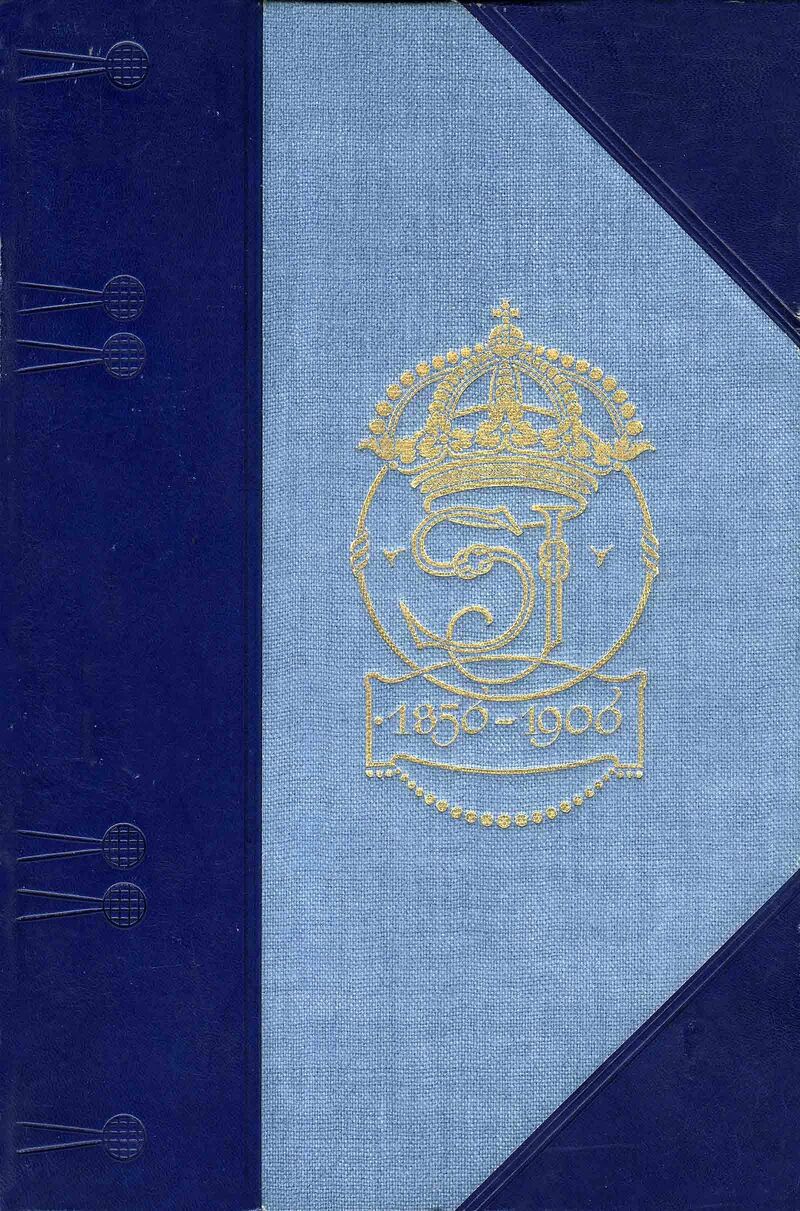 HISTORISK-TEKNISK-EKONOMISK
BESKRIFNING
I ANLEDNING AF
STATENS JÄRNVÄGARS FEMTIOÅRIGA TILLVARO
UTGIFVEN
PÅ KUNGL. MAJ:TS NÅDIGA BEFALLNING
AF
JÄRNVÄGSSTYRELSEN
UNDER REDAKTION AF
GUSTAF WELIN
BYRÅDIREKTÖR. CENTRALTRYCKERIET, STOCKHOLM
1906.
---
DEL II
BANA OCH BYGGNADER
---
Förord till den digitala utgåvan
Detta är andra delen, som tillhör University of Michigan Libraries. Den har scannats av Google Books och anpassades för Projekt Runeberg i maj 2013 av Bert H, varvid vissa sidor nyscannades direkt från original.
Se även förordet till hela verket.


This volume was scanned by Google Book Search, from where the scanned images were copied to Project Runeberg. We very much appreciate that they have made this possible and want to encourage other digital library projects to follow their example. Read more about Project Runeberg's image sources.

---
The above contents can be inspected in scanned images: Smutstitelblad, Plansch, Verkstitelblad, Blank, Deltitelblad, Blank, Innehåll, Innehåll

---
Korrstapel / Proof bar for this volume


Innehåll / Table of Contents

Titel och innehåll - Smutstitelblad, Plansch, Verkstitelblad, Blank, Deltitelblad, Blank, Innehåll, Innehåll
Sidor ... - 1, 2, 3, 4, 5, 6, 7, 8, 9, 10, 11, 12, Karta, Blank, Karta, Blank, Karta, Blank, Karta, Blank, Plansch, Blank, Plansch, Blank, Plansch, Blank, Plansch, Blank, 13, 14, 15, 16, 17, 18, 19, 20, 21, 22, 23, 24, 25, 26, 27, 28, 29, 30, 31, 32, 33, 34, 35, 36, 37, 38, 39, 40, 41, 42, 43, 44, 45, 46, 47, 48, 49, 50, 51, 52, 53, 54, 55, 56, 57, 58, 59, 60, 61, 62, 63, 64, 65, 66, 67, 68, 69, 70, 71, 72, 73, 74, 75, 76, 77, 78, 79, 80, 81, 82, 83, 84, 85, 86, 87, 88, 89, 90, 91, 92, 93, 94, 95, 96, 97, 98, 99, 100, 101, 102, 103, 104, 105, 106, 107, 108, 109, 110, 111, 112, 113, 114, 115, 116, 117, 118, 119, 120, 121, 122, 123, 124, 125, 126, 127, 128, 129, 130, 131, 132, 133, 134, 135, 136, 137, 138, 139, 140, 141, 142, 143, 144, 145, 146, 147, 148, 149, 150, 151, 152, 153, 154, 155, 156, 157, 158, 159, 160, 161, 162, 163, 164, 165, 166, 167, 168, 169, 170, 171, 172, 173, 174, 175, 176, 177, 178, 179, 180, 181, 182, 183, 184, 185, 186, 187, 188, 189, 190, 191, 192, 193, 194, Blank, Plansch, Plansch, Blank, 195, 196, Plansch, Blank, 197, 198, 199, 200, 201, 202, 203, 204, 205, 206, 207, 208, 209, 210, 211, 212, 213, 214, 215, 216, 217, 218, 219, 220, 221, 222, 223, 224, 225, 226, Plansch, Blank, Plansch, Blank, Plansch, Blank, 227, 228, 229, 230, 231, 232, 233, 234, 235, 236, 237, 238, 239, 240, 241, 242, 243, 244, 245, 246, 247, 248, 249, 250, 251, 252, 253, 254, 255, 256, 257, 258, 259, 260, 261, 262, 263, 264, 265, 266, 267, 268, 269, 270, 271, 272, 273, 274, 275, 276, 277, 278, 279, 280, 281, 282, 283, 284, 285, 286, 287, 288, 289, 290, 291, 292, 293, 294, 295, 296, 297, 298, 299, 300, 301, 302, 303, 304, 305, 306, 307, 308, 309, 310, 311, 312, 313, 314, 315, 316, 317, 318, 319, 320, 321, 322, 323, 324, 325, 326, 327, 328, Blank, Plansch, Plansch, Blank, 329, 330, Blank, Plansch, Plansch, Blank, 331, 332, Blank, Plansch, Plansch, Blank, 333, 334, 335, 336, 337, 338, 339, 340, 341, 342, 343, 344, 345, 346, 347, 348, 349, 350, 351, 352, 353, 354, 355, 356, 357, 358, 359, 360, 361, 362, 363, 364, 365, 366, 367, 368, 369, 370, 371, 372, 373, 374, 375, 376, 377, 378, 379, 380, 381, 382, 383, 384, 385, 386, 387, 388, 389, 390, 391, 392, 393, 394, 395, 396, 397, 398, 399, 400, 401, 402, 403, 404, 405, 406, 407, 408, 409, 410, 411, 412, 413, 414, 415, 416, 417, 418, 419, 420, 421, 422, 423, 424, 425, 426, 427, 428, 429, 430, 431, 432, 433, 434, 435, 436, 437, 438, 439, 440, 441, 442, 443, 444, 445, 446, 447, 448, 449, 450, 451, 452, 453, 454, 455, 456, 457, 458, 459, 460, 461, 462, 463, 464, 465, 466, 467, 468, 469, 470, 471, 472, 473, 474, 475, 476, 477, 478, 479, 480, 481, 482, 483, 484, 485, 486, 487, 488, 489, 490, 491, 492, 493, 494, 495, 496, 497, 498, 499, 500, 501, 502, 503, 504, 505, 506, Blank, Plansch, Plansch, Blank, 507, 508, Blank, Plansch, Plansch, Blank, 513, 510, 511, 512, 513, 514, 515, 516, 517, 518, 519, 520, 521, 522, 523, 524, 525, 526, 527, 528, 529, 530, 531, 532, 533, 534, 535, 536, 537, 538, 539, 540, 541, 542, 543, 544, 545, 546, 547, 548, 549, 550, 551, 552, 553, 554, 555, 556, 557, 558, 559, 560, 561, 562, 563, 564, 565, 566, 567, 568, 569, 570, 571, 572, 573, 574, 575, 576, 577, 578, 579, 580, 581, 582, 583, 584, 585, 586, 587, 588, 589, 590, 591, 592, 593, 594, 595, 596, 597, 598, 599, 600, 601, 602, 603, 604, 605, 606, 607, 608, 609, 610, 611, 612, 613, 614, 615, 616, 617

---
Project Runeberg, Fri May 24 08:21:43 2013 (aronsson) (diff) (history) (download) Next >>
https://runeberg.org/sj50/2/